G-Technology Expands its G-TEAM Ambassador Programme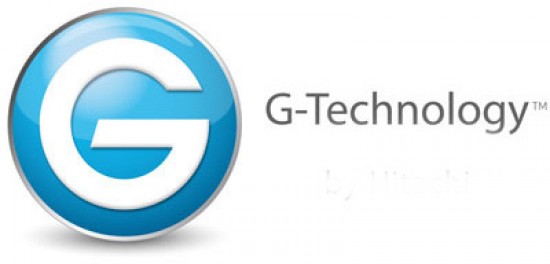 G?Technology today announced that it is expanding its G-TEAM ambassador programme in Europe. The G-Technology G-TEAM is a group of acclaimed creative professionals who "continue to give unprecedented insight into their creative journeys, sharing some of their techniques and approaches that have made them the best in their field." New ambassadors include accomplished filmmakers Sébastien Montaz-Rosset, Philip Bloom and Nino Leitner.
G-technology Press Release
G-TECHNOLOGY™ CELEBRATES THE CREATIVE PROCESS

G-Technology Expands its G-TEAM Ambassador Programme, Featuring Acclaimed Filmmakers and Photographers, and Launches its G-ACADEMY Educational Series

LONDON, 25th July 2012 - Known for delivering premium external storage solutions engineered to meet the needs of the Apple® Mac® community, G?Technology today announced that it is expanding its G-TEAM ambassador programme in Europe. The G-Technology G-TEAM is a group of acclaimed creative professionals at the top of their game.  Each known for pushing creativity to the limit, the G-Technology G-TEAM ambassadors continue to give unprecedented insight into their creative journeys, sharing some of their techniques and approaches that have made them the best in their field.

As digital creatives, the European G-TEAM ambassadors also push their chosen equipment and technology to the max, including their G-Technology external hard drive solutions.  The new G-TEAM ambassadors are:

Sébastien Montaz-Rosset, an acclaimed, self-taught French filmmaker who specializes in filming extreme athletes. His film "I Believe I can Fly (flight of the Frenchies)" won the best extreme sports film award at the Barcelona Sports Film Festival (BICN) 2012. It also took the Jury's award at the Vancouver International Mountain Film Festival 2012. Twitter: @sebmontaz

Philip Bloom, a British cinematographer, filmmaker and blogger who has been working in the industry for over 20 years. He specializes in documentary filmmaking but shoots across all genres and with varied equipment, crew sizes and formats. He splits his time between production and travelling all over the world teaching and educating people about film making. Twitter: @PhilipBloom

Nino Leitner, a cinematographer, filmmaker & blogger based in Vienna, Austria. He specializes in commercial and corporate filmmaking & documentaries, with a new-found love for narrative films. He recently shot the acclaimed short film "Homophobia", and his films and viral videos have been viewed several million times across the world. Twitter @NinoLeitner

Isenseven, one of the most successful snowboard film companies with a huge fan base.  Based in Germany, the company is dedicated to producing a new movie each year that showcases professional snowboarders travelling the world in search of great snow.  Twitter: @ISEN7official

G-ACADEMY Educational Series
Featuring G-TEAM members, the G-ACADEMY programme aims to help others see creativity in action from the creator's point of view.  The programme consists of a series of video workshops that captures filmmakers and photographers at their work and provides behind-the-scenes views of the process.  Along the way, the G-TEAM ambassadors will share hints, tips and techniques, and viewers will be able to follow the action from a choice of camera angles. Each session comes with a free downloadable factsheet containing diagrams, equipment lists, summary guide and digital assets so that viewers and aspiring professionals can practise their newly learnt creative techniques.
In the first G-ACADEMY series, G-Technology takes you behind the scenes of independent filmmaker and G-TEAM member Sébastien Montaz-Rosset's latest project, "Summits of My Life." This series documents the quest by world champion ski mountaineer, Kilian Jornet who is running up the highest mountains in the world – starting with Mont Blanc in 2012 and finishing with an exciting expedition to the roof of the world, Everest in 2015.

The unique multi-camera footage, with commentary by Montaz-Rosset, gives unprecedented access to the techniques, tools and drive behind his creativity in capturing Jornet's journey.  Shooting at nearly 3500 metres on Grands Montets in France, Montaz-Rosset shares his creative philosophy, while working both on the ground with a DSLR and via a remote control aerial drone. The first G-ACADEMY videos are available at http://www.g-technology.eu/g-academy/.

G-TEAM and their Gear
Sébastien Montaz-Rosset may go to extremes to capture his amazing footage but he does not take risks with his digital negatives. He only uses G-Technology storage solutions on location and back home at his edit suite.  For "Summits of My Life," he uses G-Technology G-SPEED™, G-RAID™ and G-DRIVE mini™.

For the Isenseven team when shooting, it's vital to keep backpack weight to a minimum as they operate from remote locations, often in snowy conditions. On the road they use the G-RAID mini for primary storage. "The G-RAID mini is the perfect mix of performance and size, especially as it doesn't require external power," said Tom Elliot, isenseven producer.  Back in the office, the G-SAFE™ is the drive of choice for their main archive.

G-Technology and G-TEAM Quotes
Mike Williams, vice president and general manager, HGST Branded Business:
"At G-Technology, we're proud of the small part we play in helping the creative vision become reality and we are truly humbled by the amazing output of our users. The ultimate goal of the G-TEAM and G-ACADEMY is to help our growing creative community learn from and be inspired by the work and process of some of Europe's most brilliant creatives."

Tom Elliot, Isenseven producer:
"We at Isenseven are proud to say that we have become very popular just by doing what we believe in.  So that's my first advice to any budding filmmaker.  Second, make sure you have technology you can rely on.  More than a year ago, I put a lot of research in to different storage solutions and companies. It became apparent that G-Tech was the way forward and I have been exclusively using their solutions since."

Nino Leitner:
"The thing about technology is that it simply has to work. It has to get out of the way of the creative process, and the gear needs to be reliable, intuitive and efficient – and that can't be said of everything out there. I phase out the technology in the creative process as much as I can – and that's hard to do because filmmaking is a highly technical process. It is absolutely essential to stay focused on what your film project is actually about, and people tend to get caught up in technical details too much. That's also true for workflows in post production and during shoots – with the massive amounts of data we produce every day, there needs to be an efficient and effective process in place to cope with the data and also create automatic back-ups. And that's where G-Technology comes in."

Sébastien Montaz-Rosset:
"There are lots of ways to create and edit without needing lots of complicated equipment. I think making a good film is much more about the story you tell, and the connection you make between your subjects and your audience. Passion, curiosity and patience are just as valuable as the cameras I film with. I like to find ways to get a reaction from the audience, and to challenge people's perceptions in whatever way I can."
Philip Bloom:
"After over 20 years in the business, I have some pretty strong views on what it takes to be successful. First and foremost, put your all into everything, and accept that there will be times when everything goes horribly wrong.  Accept, embrace and learn from that experience and you will be a better creative. This leads me to the most important thing of all: never stop learning."

Stay connected with G-Technology
G-Technology drives are engineered specifically to meet the needs of the content creation and Apple Mac communities, including heavy users of multimedia content, Final Cut Pro® digital audio/video specialists and other pre/post production professionals. From rugged portable drives to ultra-fast, multi-drive RAID storage, G-Technology's USB, FireWire®, eSATA, SAS and wireless storage solutions support virtually all levels of A/V production and can be found in post-production facilities worldwide.
Your Comments