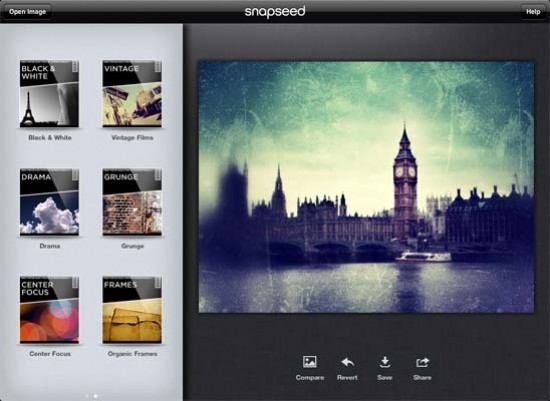 Google has acquired Nik Software, a company noted for its U-point technology, various Photoshop plug-ins and Snapseed, a mobile and desktop image editing & sharing application for iOS, Mac and Windows. Nik Software has earned many accolades for its products - including Apple's iPad App of the Year 2011 for Snapseed and our own Software of the Year 2011 award for Silver Efex Pro 2 - but the main drive behind Google's move was probably the financial success of Snapseed, which has attracted a large following despite being a paid application. Further details of the deal have not been disclosed.
In reaction to the news Tekin Tatar, CEO of BeFunky (www.befunky.com), commented.
"Yesterday's acquisition of Snapseed by Google, and Facebook's previous Instagram buy, is imperative news for the market. It is a testament to not only current market demand, but also validates the need for this category of technology, and therefore we can expect to see even more acquisition activity to come in the space. BeFunky's mission is to define the future of photo editing and bring easy-to-use professional photo editing to the masses. This next wave of photo editing has arrived, and we should look forward to additional market news, consolidation and other shifts to come."
Nik Press Release
Google Acquires Nik Software
We are pleased to announce that Google has acquired Nik Software. For nearly 17 years, we've been guided by our motto, "photography first", as we worked to build world class digital image editing tools. We've always aspired to share our passion for photography with everyone, and with Google's support we hope to be able to help many millions more people create awesome pictures.
We're incredibly grateful for all of your support and hope you'll join us on the next phase of our journey as part of Google.
All our best!
The Nik Software Team
Your Comments