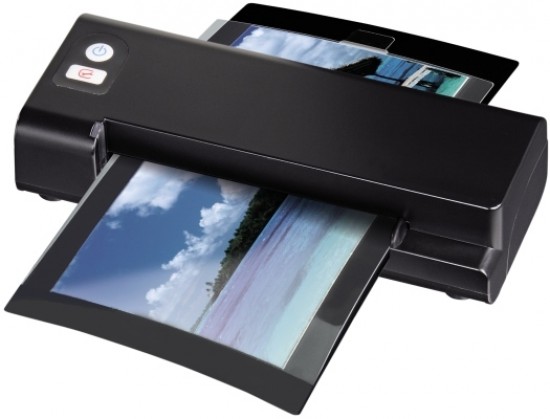 Hama has unveiled a portable standalone photo scanner that scans prints up to 10x15cm in size, and saves the results on SD cards. The scanning resolution is 300 dots per inch, the colour depth is 24 bits, and the digitised images are saved in JPEG format. The scanner can be connected to a digital frame using the supplied USB cable. The device is available from Hama at an SRP of €77.
Hama Press Release
Paper Prints on Your Digital Frame
How do you get your paper prints onto a digital picture frame? Honestly, the average Joe Bloggs would throw in the towel at just the thought of it since it surely entails the use of a PC, a large scanner and more or less complex software. With a small and handy photo scanner, Hama is set to prove that the inevitable conclusion of "It's too complicated" is wrong. Digitisation is lightning fast and can be done quickly the next time you're visiting relatives.
The device scans pictures up to 10 x 15 cm in size at the press of a button when inserted. With the built-in card reader, the picture can be saved in standard JPEG format with 300 dpi resolution and 24 bit colour onto a SD, SDHC or MMC memory card. For those who prefer it direct, the mini scanner can be connected to a digital frame with a USB host interface using the USB cable supplied to allow you to examine the results straight away.
Your Comments