Hasselblad Lunar Hands-On Photos - UPDATED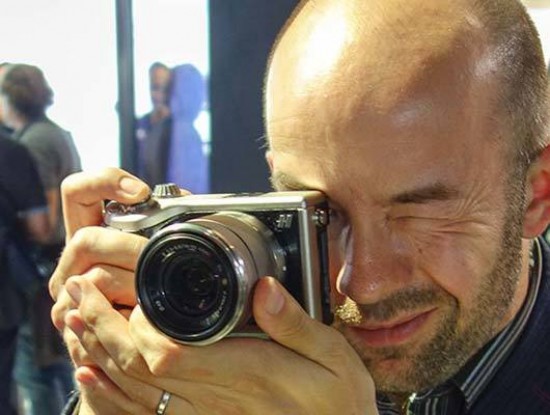 Want to see exactly what the new Hasselblad Lunar compact system camera looks like in the flesh? We have compiled an extensive hands-on gallery for your perusal. Updated!
53 hands-on photos of the upcoming Hasselblad Lunar compact system camera.
The Hasselblad Lunar is essentially a Sony NEX-7 encased in a new, designed-in-Italy body that boasts a Hasselblad logo and an ergonomic right-hand grip. Otherwise the Lunar has similar headline features including a Sony NEX E lens mount, APS-C size 24-megapixel sensor, 25-point auto focus and TriNavi control system.
We were assured by a Hasselblad representative that the Lunar is 100% Swedish - the camera is hand-assembled in Sweden, even the lens, which might go some way to explaining the "interesting" 5000 Euro price tag. As our hands-on shots show, even the Hasselblad Lunar's menu system bears an uncanny resemblance to the Sony NEX system, but with the full launch not scheduled until "Q3 2013", there's plenty of time for that to change yet.
The Hasselblad Lunar easily claims the title of most customisable compact system camera, with a multitude of different finishes and grips on offer - take a look through our extensive gallery to find out just what the Hasselblad Lunar boffins have dreamt up…
Image Gallery
Click on a thumbnail to see the full version.
Your Comments