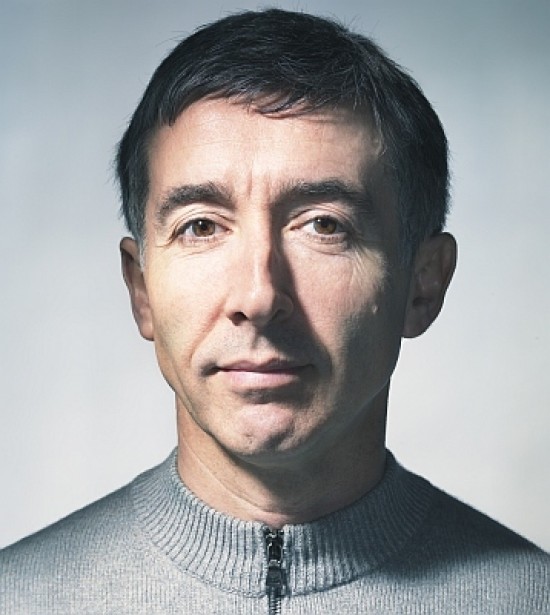 Evolve Images today announced that Lewis Blackwell has joined the company as Chief Creative Officer. Blackwell has held high-profile positions in the image licensing field, including being the worldwide creative head of Getty Images. For many years he was the Editor-in-Chief and Publisher of the magazine Creative Review. He has authored bestselling and critically acclaimed books - ranging from Photowisdom, which featured 50 of the world's leading photographers, to the Life & Love of Trees, an international bestseller. "We are thrilled to have Lewis join Evolve," says Mark Ippolito, CEO and co-Founder of Evolve Images. "Not only does Lewis bring a wealth of talent and expertise to our team, but his interest in joining Evolve is a huge endorsement of our business model."
Press Release
LEWIS BLACKWELL JOINS EVOLVE IMAGES
Renowned Author, Editor and Publisher Takes Position of Chief Creative Officer
June 11, 2012, Seattle, WA: Evolve Images (www.evolveimages.com) announces Lewis Blackwell has joined the company as Chief Creative Officer. Blackwell brings to Evolve an impressive array of credentials with leading experience in the image creation and licensing industry, as well as deep knowledge and active membership of the image-buying community.
"We are thrilled to have Lewis join Evolve," says Mark Ippolito, CEO and co-Founder of Evolve Images. "Not only does Lewis bring a wealth of talent and expertise to our team, but his interest in joining Evolve is a huge endorsement of our business model. We look forward to collaborating with Lewis and leveraging his trusted relationships with photographers and creative professionals worldwide."
"Evolve is an immensely attractive project to join," says Blackwell. "Our highly curated collection and new simplified rights model is truly evolutionary for the image licensing business. It offers a better solution for clients, and a fair deal for photographers. The personal attraction is that I get to work with a great team of people, who have a deep knowledge and passion for the industry along with real integrity."
Lewis Blackwell has held high-profile positions in the image licensing field, including being the worldwide creative head of Getty Images. For many years he was the Editor-in-Chief and Publisher of the magazine Creative Review. He has authored bestselling and critically acclaimed books - ranging from Photowisdom, which featured 50 of the world's leading photographers, to the Life & Love of Trees, an international bestseller. He co-edited one of the most famous graphic design books, The End Of Print, and the fourth edition of his classic 20th Century Type is in development. He has close working relationships with many leading photographers and creative organisations and is in demand as a speaker and juror for photography, advertising and design events around the world.
About Evolve: Founded for discerning, professional image buyers, Evolve Images curates its collection from millions of images sourced from a global network of professional photographers and image archives and selects the top 1% to showcase the "best of the best" images available for commercial licensing today.
Recognizing the complexity and frustration buyers often face when licensing images, Evolve Images also introduced EvoRights™ a simple way to license and download images. The EvoRights™ licensing model is designed to give image buyers the rights and pricing they need in just three easy clicks. To facilitate broad adoption of the simplified rights model, EvoRights is also made available at no charge to qualified partner agencies and photographers.
---
Photo (c) Tim Flach
Your Comments