Lomography Announces Analogue Month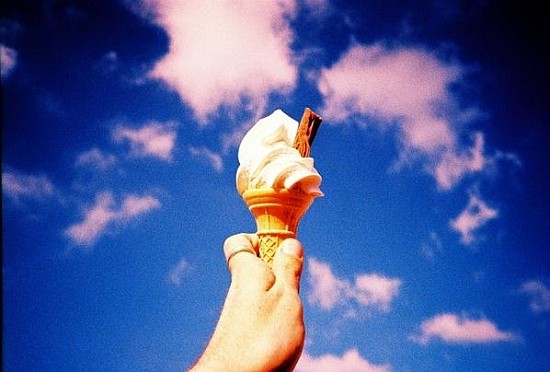 The Lomographic Society has announced its plans to participate in Analogue Month this year with a series of events and special offers. Analogue Month begins on 11th March and lasts until 12th April. Programmes include camera workshops in collaboration with the National Portrait Gallery, Q&A sessions with the LomoLab staff on Twitter/Facebook, live acoustic gigs in Lomography's East Shop gallery, online competitions, and more. Click through / read on for the details.
Lomography Press Release
Analogue Month
Celebrate All Things Analogue from March 11- April 12 2013
Take some time to celebrate the analogue parts of your life! Clocks, music and (most of all) photography are so beautiful in analogue, so crack out those old records and let's celebrate!

Lomography is proud to participate in Analogue Month this year with a series of events and special offers. Analogue Month begins on March 11th and culminates in the exciting Analogue Day on April 12th.
What's On?
Camera workshops in collaboration with the National Portrait Gallery on March 15th from 6-10pm
Q&A sessions with our lab staff on Twitter/Facebook
Live acoustic gigs in our East Shop gallery (Dates TBA)
Online competitions TBA

SOHO WORKSHOPS
Instead of just being able to play with one of our cameras for a few hours, you'll get to borrow them for a whole week! Have a bit of analogue goodness in your pocket day in and day out. Spaces are limited!

14th March, Thursday @ 6pm
DianaF+ - Be mystified with the wonders of all things Diana and shoot with lovely 120 film!

23rd March, Saturday @ 2pm
LomoKino – With three rolls to shoot with over a whole week, you can definitely get a nice little mini movie going there!

4th April, Thursday @ 6pm
LC-A+ - Revel in all things LC-A+ as you soak up the goodness of this amazing glass-lensed camera.

6th April, Saturday @2pm
Spinner 360 – Nothing captures the great outdoors better than this 360degree wonder. Get spinning on the streets of London!

11th April, Thursday @ 6pm
Sprocket Rocket – If you haven't had a go with this camera, now is the time. Nothing spells analogue more than sprockets!

Tickets are £18 and includes a presentation, lend-a-camera, a pack of colour film (3 rolls) and 10% off film processing PLUS a voucher for 15% off a one-time purchase of anything in-store (except film, workshops and film-processing).
The camera needs to be returned exactly a week after the workshop. Participants must be prepared to leave a valid identification card (driver's license / bank card) while the camera is on loan.
If you have your own camera, tickets are £14.

WIN THE SOHO WINDOW DISPLAY
Oh yes, you heard right! Come in store, make a purchase and guess how many film canisters are in the pot. The closest guess wins EVERYTHING on display on our window. We're going to kit you out with an awesome range of analogue goodies from cameras and film to bags and t-shirts so you can literally wear your heart on your sleeve! Competition runs all throughout Analogue Month 11th March – 12th April with the winner announced via our social network channels and notified via email on the eve of 12th of April. Good luck!
What the Hell is Lomography?
www.lomography.com/about
Your Comments