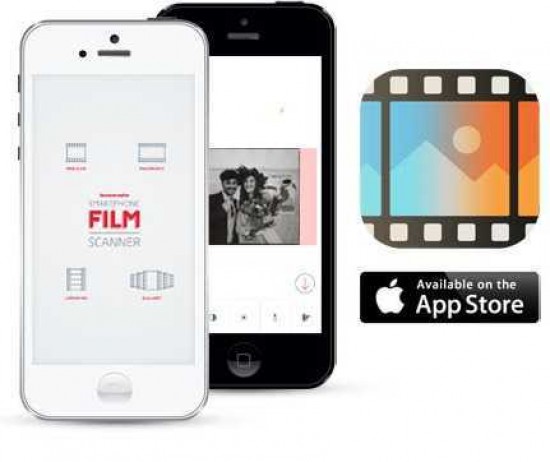 Lomography has updated its LomoScanner iPhone app. First launched alongside the Lomography Film Scanner, the LomoScanner software allows users to convert negative scans into positives, stitch together scans into seamless panoramas and animate 35mm analogue movies shot using the Lomography LomoKino camera.Version 2 has a cleaner interface and offers manual controls, revamped panorama stitching, fuss-free moive animation and instant sharing. Currently the app is available for iOS 7 only, with the company planning to update the Android version in the near future.
Lomography Press Release
Based on your ongoing feedback and support, we are happy to unveil the redesigned LomoScanner 2 app! As you recall, we launched the first app when we introduced the Lomography Film Scanner. Since then we have redesigned and developed the LomoScanner app from scratch so that you can enjoy a faster and more streamlined scanning experience.
Currently the app is available for iOS 7 only, but as soon as everything is fine-tuned we will start working on the Android version! If you have tried the app, please don't hesitate to leave your comments and suggestions; we value your feedback for our ongoing improvements.
Download the LomoScanner 2 on the App Store
What makes this app better than ever?
[.] Cleaner interface. Features a streamlined design for a more convenient scanning experience.
[.] Manual Controls. Adjust exposure, brightness, contrast and temperature according to your needs.
[.] Stitch your Panoramas. Revamped panorama stitching photo feature that's faster and easier.
[.] Fuss-free movie animation. Now you can easily animate your LomoKino movies!
[.] Instant sharing. Show the world your analogue love by sharing your masterpieces through social media.
[.] Adapted color filtering. Adjust your scans by exploring various filters to make your photos even more beautiful.
The LomoScanner 2 App is designed especially for theLomography Smartphone Scanner, for a supremely easy scanning experience. It's an essential for every Lomographer!
If you're scanning your negatives the traditional way (that is, with a modern flatbed scanner) then the DigitaLIZA Scanning Masks should be in your arsenal. These scanning masks give you total control of scanning your negatives, including special Lomographic formats!
[.] Scan special format negatives such as sprocket holes, endless panorama and overlapping exposures using a flatbed scanner and this scanning mask.
Want to scan your medium-format negatives? Pair this scanning mask with a flatbed scanner and scan your square shots, overlapping exposures and panoramic images!
Your Comments