Nikon D800 Hands-On Photos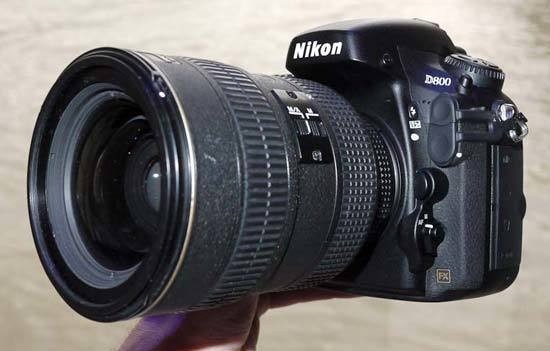 Want to see exactly what the new Nikon D800 DSLR camera looks like in the flesh?
The D800 has a high-resolution 36.3 megapixel full-frame 35mm sensor that Nikon claim makes it a rival to medium-format cameras, especially the D800E version which removes the anti-aliasing filter to achieve even more detail. Nikon UK predict that 10% of Nikon D800's sold will be the special E version, which will be available at more specialist retailers.
The D800 still offers similar noise levels to the D700 (which carries on alongside the D800) and outperforms the D7000. ISO 50 is claimed to be better than Kodachrome, said Nikon UK's James Banfield at yesterday's launch event, with ISO 100 delivering the best quality of any ISO speed.
With high-speed SD and Compact Flash dual slots, the D800 offers maximum flexibility for a wide user base, although the brand new XQD format has been reserved for the flagship D4 camera.
Check out our extensive hands-on gallery of 34 photos of the new Nikon D800 camera.
34 photos of the new Nikon D800 DSLR camera.
Image Gallery
Click on a thumbnail to see the full version.
Your Comments