Nikon Launches iP-PJ Transfer App for iOS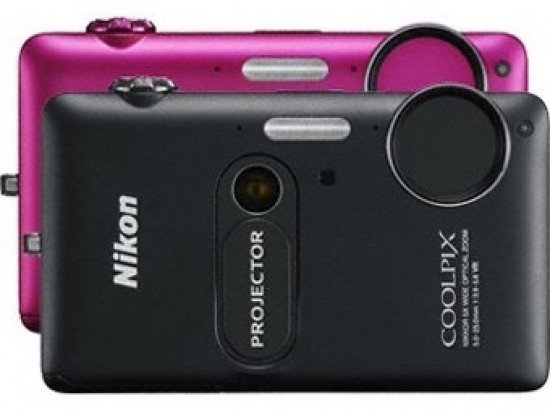 Nikon's iP-PJ Transfer App enables users of the Nikon Coolpix S1200pj digital compact camera to project content stored on an iPhone or iPod touch using the camera's built-in projector. Until now, content that could be projected using an iOS device and the Coolpix S1200pj was limited to slideshows and the streaming of YouTube videos but the iP-PJ also enables projection of individual photos and thumbnails. Available now, the app is a free download from the iTunes App Store.
Website: Nikon iP-PJ Transfer App on iTunes
Nikon Press Release
Nikon Launches iP-PJ Transfer App for iPad, iPhone & iPod Touch
Supports The New COOLPIX 1200pj with Built-In Projector Allowing Users to Project Content from iOS Devices
Melville, N.Y., November 16, 2011 – Nikon Inc. has announced the release of the iP-PJ Transfer App for iPad, iPhone and iPod touch1, now available on the App Store. The app enables users to project content stored on an iPhone or iPod touch using the new COOLPIX S1200pj with built-in projector.
The iP-PJ Transfer App lets users easily project still images in thumbnail and full-frame displays, business documents created with common presentation tools and websites2 from their iPhone or iPod touch3. Whether sharing with friends and family or business colleagues, the iP-PJ Transfer App gives users quicker access to more content and lets them share it in a unique way with the COOLPIX 1200pj.
"With the introduction of the COOLPIX S1200pj, Nikon has delivered an easier way for consumers to share their photos and movies," said Sharon Henley, Nikon's senior manager of product lifecycle control. "Now, with the addition of the iP-PJ Transfer App, the COOLPIX S1200pj can project content straight from a user's iPad, iPhone or iPod touch."
The COOLPIX S1200pj, Nikon's third projector-equipped model, offers a 40% increase in projection brightness over its immediate predecessor and projects vivid images up to 60 inches.
The iP-PJ Transfer App is available for free from the App Store on iPad, iPhone or iPod touch or at www.itunes.com/appstore.
About Nikon
Nikon, At the Heart of the Image™. Nikon Inc. is the world leader in digital imaging, precision optics and photo imaging technology and is globally recognized for setting new standards in product design and performance for its award-winning consumer and professional photographic equipment. Nikon Inc. distributes consumer and professional digital SLR cameras, NIKKOR optics, Speedlights and system accessories; Nikon COOLPIX® compact digital cameras; 35mm film SLR cameras; Nikon software products and Nikon sports and recreational optics as well as the new Nikon 1 advanced camera with interchangeable lens system. In 2011, production of NIKKOR lenses surpassed 65 million, creating a new milestone in Nikon's heritage of superior optics.  For more information, dial (800) NIKON-US or visit http://www.nikonusa.com, which links all levels of photographers to the Web's most comprehensive photo learning and sharing communities. Connect with Nikon and other photographers on Facebook at http://www.facebook.com/nikon and get the latest news and information from Twitter by following @Nikon_USA.
1Compatible with iPhone 4, iPad 2, iPad and iPod touch 4th generation
2All contents must be registered with the application before projection is possible
3iP-PJ Transfer runs as an iPhone app on the iPad and iPad 2
Your Comments