Olympus Announces Pricing and Availability for M.Zuiko Digital 17mm f/1.8 Lens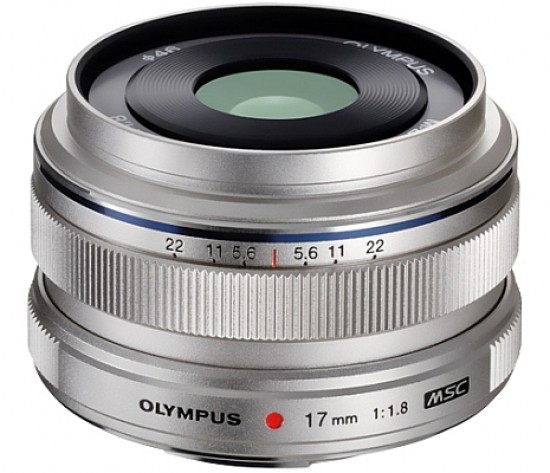 Two months after issuing a development notice, Olympus today officially announced the M.Zuiko Digital 17mm f/1.8 lens. Designed for street photographers, this new, fast moderate wide-angle lens for the Micro Four Thirds system features a maximum aperture of f/1.8 plus depth-of-field and distance indicators. These come into play when the lens is set to MF mode, enabling users to utilise the time-honoured technique of zone focusing, which is great news for street photographers. More than a full stop faster than the existing Olympus M.Zuiko Digital 17mm f/2.8 (read review), the new M.Zuiko Digital ED 17mm f/1.8 features the faster MSC (Movie & Stills Compatible) auto focus mechanism. The new M.Zuiko Digital 17mm f/1.8 lens will be available in December, at a price of £449.99/$499.99.
Hands-on photos: Have a look at our gallery of 22 hands-on photos taken at the Photokina show in September.
Olympus Press Release
Extremely bright, high performance fixed focal length lens
M.ZUIKO DIGITAL 17mm 1:1.8 Micro Four Thirds lens

The M.ZUIKO DIGITAL 17mm 1:1.8 (34mm*) lens from Olympus makes taking high quality photos a snap. Besides the extremely bright 1:1.8 aperture, this premium Micro Four Thirds-compliant wide-angle lens also impresses due to its unique mechanisms for Snapshot Focusing and Movie & Still Compatible (MSC) autofocusing as well as a special ZERO lens coating for high quality results. It will be available from December 2012, at a price of £449.99. (*35mm equivalent)
The Olympus M.ZUIKO DIGITAL 17mm 1:1.8 lens possesses outstanding image quality in a lightweight and extremely compact form. Its ultra-bright 1:1.8 large aperture not only facilitates the ability to capture shots with eye-catching depth of field blur, it also enables tripod-free shooting in low light conditions – further accentuated by the in-body image stabilisation of the latest Olympus Micro Four Thirds System cameras. To let users seize the moment and take spontaneous blur-free shots more easily, the new lens features a clever Snapshot Focus mechanism – as in the acclaimed M.ZUIKO DIGITAL ED 12mm 1:2.0 lens that boasts an equally premium build quality. The focusing point is moved to a specific distance by simply sliding the focus ring towards you. Rotating the ring changes the focal distance within the range shown on the lens cylinder, which also features a depth of field scale. Users additionally benefit from fast and extremely quiet autofocusing thanks to the MSC (Movie & Still Compatible) mechanism. Lens flare and ghosting as well as other annoying artefacts have all but been done away too, due to lens surfaces being treated with the special Olympus ZERO (Zuiko Extra-low Reflection Optical) coating.
Optionally available are the stylish, high quality metal lens hood (LH-48B ) and lens cap with an engraved Olympus PEN logo (LC-48B - pictured right). Furthermore it is compatible with the optional Olympus VF-1 optical viewfinder, which delivers excellent clarity and visibility for professional framing, rounds out this exceptional new Micro Four Thirds lens highlight.
The M.ZUIKO DIGITAL 17mm 1:1.8 lens will be available in store and online from December 2012 at a recommended price of £449.99
Your Comments