Olympus UK Launches Cashback Promotion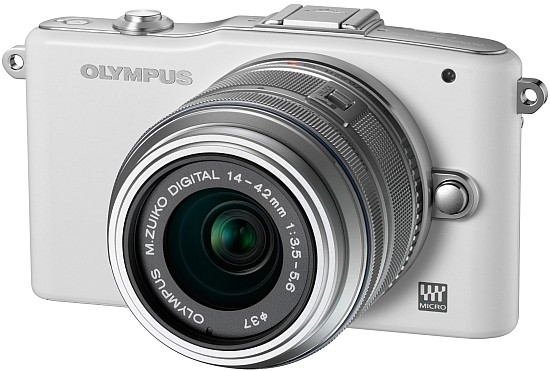 Beginning tomorrow, Olympus will be offering £50 (€50 in Ireland) cashback on purchases of all E-PL3 and E-PM1 kits. The offer is valid on purchases made between 15 November 2011 and 15 January 2012, and is applicable to the UK and Ireland only. Claims can be made via the website below, and must be received by midnight, 15 February 2012. As always, we suggest that you read the official Terms and Conditions before making a purchase and submitting a claim.
Website: Olympus PEN Promotions
Olympus Press Release
With £50 cashback the Olympus PEN Lite & PEN Mini are now even more desirable
From November 15th Olympus are offering £50 cashback on purchases of all PEN Lite (E-PL3) and PEN Mini (E-PM1) kits.
The much-lauded Olympus PEN range must be at the top of the Christmas lists of many budding, and professional, photographers thanks to its superb image quality, fantastic features and style.
This Christmas Olympus have made both the PEN Mini (E-PM1) and PEN Lite (E-PL3) more desirable and affordable by giving anyone buying either camera £50 (€50 in Ireland) cashback.
The cashback offer will run in the UK and Ireland from 15th November 2011 until 15th January 2012 and is valid on purchases of all PEN Lite E-PL3 and PEN Mini E-PM1 kits from authorised UK and Ireland stockists.
More information on the offer and how to claim will available at: http://pen.sales-promotions.com once the promotion has begun.
For more details on the PEN Mini & Lite, please go to www.olympus.co.uk/pen
Your Comments