Panasonic Announces Firmware Updates for Lumix GH5, GH5s and G9 Mirrorless Cameras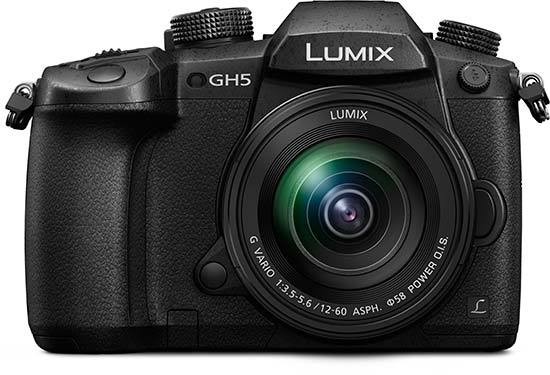 Panasonic has announced major new firmware updates for the Lumix GH5, GH5s and G9 mirrorless cameras.
They are firmware version 2.6 for the GH5, firmware version 1.4 for the GH5s, and firmware version 2.0 for the G9.
The new updates will be available to download on 19th November 2019.
Panasonic UK Press Release
Expanded compatibility with Profoto wireless transmitters
Profoto wireless transmitters "Air Remote TTL-O/P" and "Profoto Connect-O/P" can be used.*
Improved AF performance
[AF-ON: Near Shift] and [AF-ON: Far Shift] functions have been added. [AF-ON: Near Shift] preferably focuses on a subject nearby while [AF-ON: Far Shift] preferably focuses on a subject far away.
A Focus Peaking function is available not only in MF mode but also in any AF mode.
It is possible to set continuous AF on the live view screen in Creative Video mode or in other video recording modes when the video recording area is displayed.
GH5S G9 Animal Detect has been added to AF mode. Utilizing Advanced AI Technology, animals, including canines, felines and birds, can be detected in addition to humans. The focus frame is automatically set on the target subject by analyzing the size and position of the target subject in the viewing image. The camera keeps tracking these subjects even when they turn their back to the camera.
GH5S G9 It is possible to switch the subject to focus on by pressing the joystick in [Face/Eye/Body/Animal Detect.] mode.
Enhanced video functions G9
4K 30p/25p 4:2:2 10-bit internal recording is supported.
4K 60p/50p 4:2:2 10-bit HDMI output is supported.
Luminance level for 10-bit video is supported.
VFR (Variable Frame Rate) shooting is supported (FHD 2-180 fps/4K 2-60 fps).
HDR video recording is supported.
V-Log L recording and Waveform Monitor (WFM) are available with the Upgrade Software Key DMW-SFU1 (sold separately).
Other major improvements
[AWBw]has been added to WB mode.
[Highlight Weighted] has been added to [Metering mode].
[Exposure Offset Adjust.] has been added to the Custom menu, which enables adjustment of the standard exposure value for all metering modes.
[0.5SEC] has been added for an option of [Duration Time (photo)] in [Auto Review].
AE can be locked with the [AF/AE LOCK] button when ISO Auto is set in M mode.
[MODE1] has been added to the Live View Boost function, which increases the frame rate for smooth image displays to enable easier manual focusing.
G9 [MODE2] has been added to High Resolution mode, which reduced subject's motion blur.
LUMIX Sync Ver 1.0.4
Wireless connection (operation) with LUMIX GH5/GH5S/G9 is supported.
* All functions may not be available depending on the situation.
For more details of the update program, please refer to the firmware update information page of each model to be available on 19 November 2019.
Your Comments