Sony Reveals 'Hidden Gems' of London, Birmingham & Bristol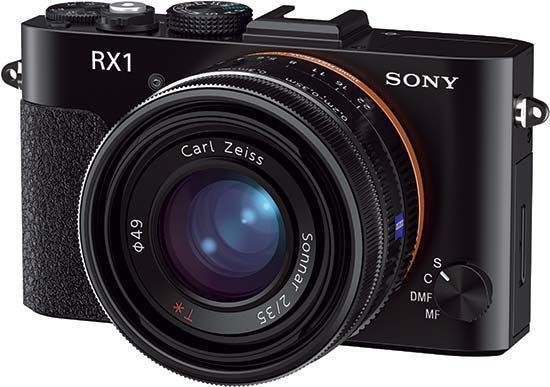 Sony have commissioned professional street photographers Aimee Turner & Lee Strickland to explore three of the UK's most vibrant cities using Sony' RX1 cameras. The expert compact, which boasts a 35mm full frame sensor with 24.3 effective megapixels, was used to capture street style photography in London, Birmingham and Bristol. Speaking about his experience shooting London and Birmingham with the RX1, Lee Strickland said "The RX1 is a great camera to shoot with, especially when shooting street photography from the hip. The main feature that really makes this camera stand out for me is its full size sensor, which gives you ability to shoot raw files with the picture quality of a DSLR."
Sony Press Release
Sony reveals the 'hidden gems' of London, Birmingham and Bristol with the Cybershot™ DSC-RX1, a must have for any street photographer
Sony commissioned professional street photographers to explore three of the UK's most creative cities in order to produce distinct street photography. Lee Strickland and Sony World Photography Awards 2013, Student Focus Finalist, Aimee Turner rediscovered some of their greatest spots through the lens of the Sony RX1.
The camera, which boasts 24.3 effective megapixels for flawless, detail packed photos and Full HD video, was used to capture street style photography in London, Birmingham and, the spiritual home of street art, Bristol.
Starting in London, one of the most culturally diverse cities in the world, Lee explored parts of the city's landscape that are only ever seen by its natives - capturing graffiti in the East End, the hipster scene of Camden Town and London's cultural centre of the South Bank.
Moving onto Birmingham, he found England's second largest city to be just as satisfying to shoot, with a myriad of interesting locations to shoot, including reminders of the past, intertwined with modern touches.
Using their specialist knowledge and tapping into personal experiences of shooting on city locations with the RX1, Lee and Aimee have outlined top tips for shooting street photography, ensuring that impactful images are captured to show areas in an unforgettable 'new light'.
Speaking about his experience shooting London and Birmingham with the RX1, Lee Strickland said "The RX1 is a great camera to shoot with, especially when shooting street photography from the hip. The main feature that really makes this camera stand out for me is its full size sensor, which gives you ability to shoot raw files with the picture quality of a DSLR."
While Lee rediscovered London and Birmingham, Aimee Turner explored the South West city of Bristol, a city that enjoys a mixture of old and new architecture ranging from medieval to the very sleek surroundings of Millennium Square. The clean feel to the city made it an ideal place to shoot for this project, with hard landscapes of varying style buildings creating a dynamic contrast of the many green and tranquil park areas such as Queen's Square.
Aimee Turner commented on the RX1:"The fact the camera has all the same features as a full size DSLR camera, at a fraction of the size and weight, means you can get all the great shots you would with a DSLR without having to carry a chunky camera around with you" 
Far smaller and lighter than any full-frame DSLR, the RX1 offers superb imaging quality that's previously been the domain of high-end professional DSLR cameras. The unified lens/body design assures razor-sharp alignment of the sensor and optical components, bringing out the full potential of the lens to deliver unprecedented image quality, right to the very edges of each frame.
Recently announced, Sony has introduced the new Cyber-shot™ RX1R which will accompany its sister version, the acclaimed Cyber-shot™ RX1. Building on the outstanding imaging power of the RX1, the RX1R takes pixel-perfect picture quality to new heights, removing the low-pass filter, guaranteeing flawless capture of fine details without any blurring or dispersion.
In addition, the RX1R is compatible with TRILUMINOS Colour technology, ensuring even richer, more natural colours when viewing stills and video on the new generation of BRAVIA televisions featuring TRILUMINOS Display. Videographers can also add an optional stereo microphone, allowing Full HD movie soundtracks to be captured with even greater clarity.
The Cyber-shot™ RX1R full-frame compact camera is available in the UK from August 2013.
1 Among compact digital still cameras. According to Sony research, as of September 12, 2012.
---
Below you can see a selection of photographs captured by Aimee Turner and Lee Strickland in Bristol, Birmingham and London.
Image Gallery
Click on a thumbnail to see the full version.
Your Comments