Tamron 70-200mm, 90mm VC Lenses Hands-On Photos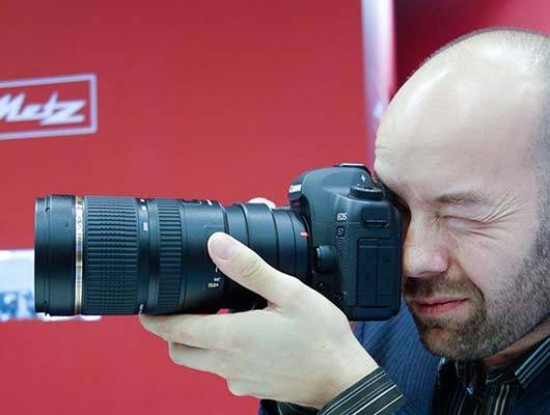 Want to see exactly what the new, stabilised Tamron 90mm Macro and 70-200mm lenses VC look like in the flesh? We have compiled a hands-on gallery for your perusal.
21 hands-on photographs of the new Tamron SP 90mm F/2.8 Di MACRO 1:1 VC USD and SP 70-200mm F/2.8 Di VC USD lenses.
The Tamron 70-200mm VC will be available towards the end of the year, with the price still to be confirmed. It replaces the current 70-200m lens which doesn't have vibration compensation. The new Tamron 90mm Macro VC will hopefully also make its debut in 2012 and will cost around £799, with the venerable non-VC version continuing at a £399 price-point.
Image Gallery
Click on a thumbnail to see the full version.
Your Comments