Tokina Opera 50mm F1.4 FF Lens for Canon and Nikon Full-frame DSLRs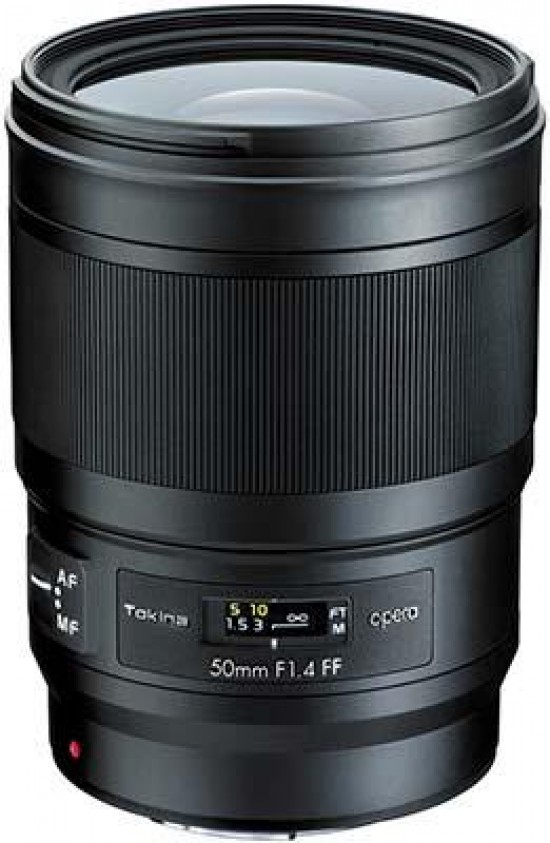 The Tokina Opera 50mm F1.4 FF is a new lens for Canon and Nikon full-frame DSLRs. In addition to the Tokina AT-X series, which has been highly evaluated in the past, Tokina will expand the Opera series as a top model group for full frame in the future.
The Tokina Opera 50mm F1.4 FF will be available in November 2018 for $949.
About opera Series
With the debut of 50mm F1.4 FF Tokina is launching a new series of next generation, premium full-frame lenses for high-end DSLR cameras called "opera" series. The new series is designed to perfectly match recent high-resolution full-frame DSLR cameras that demand the highest quality optical designs. Building on the award winning heritage of Tokina's AT-X line of lenses, the new opera series will offer an ever-expanding, premium line of Full-frame lenses that meet the growing demands of high-performance DSLR cameras.
In modern society the word "opera" is commonly used to indicate stage art works that combine drama, music and dance. In Italian it means work or work of art. As an omitted art genre definition opera comes from "opera musicale" that means a piece of music work. In Latin opera comes from "opus" that is still used in contemporary language meaning "great literary, artistic or intellectual work" (e.g. "magnum opus", "opera magna"). We chose the name opera for our new premium full-frame DSLR lens series with the idea that it will help the photographer in creating real "works of art".
Overview
The 50mm F1.4 FF is the debut premium lens in Tokina's new opera series for high-performance full-frame DSLR cameras. The lens incorporates Tokina's latest advancements in optical engineering and electronic design to meet the demands of today's DSLR technology. With advanced features like ring-shaped ultrasonic motors for fast and quiet operation, Tokina's new ELR lens coating technology, and advanced weather sealing technology, the new 50mm F1.4 FF opera lens will be a go-to lens in many camera bags.
Superior optical performance and Natural Bokeh
In order to effectively suppress chromatic aberrations and deliver sharp edge-to-edge images at all apertures, the opera 50mm F1.4 FF optical construction includes 3 lens elements molded from SD (Super-low Dispersion) glass and one aspherical glass element in the rear-focus lens group. The lens incorporates a 9-blade, round-shaped diaphragm for naturally beautiful bokeh. Tokina also incorporates an electric diaphragm specific to the Nikon mount for more accurate and precise aperture control. Fast and quite AF along with superior optical performance at all apertures and focus points makes this lens suitable for a variety of photographic genres and scenes.
Exclusive Next Generation Tokina ELR coating
The newly developed, Tokina ELR (Extremely Low Reflection) Coating was engineered to specifically target the visible light spectrum as it enters and passes through the lens. This drastically reduces the reflection ratio when compared to traditional Tokina lens coatings. This results in dramatically reduced ghosting and flare when shooting in challenging lighting conditions especially when strong light sources are within the image.
Dust & Weather Resistant Sealing
The lens employs the latest advancements in dust-resistance and weather sealing targeting 8 areas in the lens construction most vulnerable to dust and water penetration. When coupled with a dust and weather sealed DSLR camera, the lens will not let you down even in adverse weather conditions.
* The sealed construction aims to enhance the dust and weather resistant capabilities of the product but does not guarantee that the lens is completely dust repellent and waterproof.
Focus ring rotation
The directional rotation of the focus ring matches the proprietary direction of Nikon and Canon lenses.
Silent and precise AF drive module
To ensure fast and accurate AF, the opera 50mm F1.4 FF incorporates a high-speed, ring-shaped ultrasonic motor for near-silent operation. This provides photographers and filmmakers a valuable tool when speed and quiet are critical features to capturing their vision.
Hood with filter operation window
The BH-726 lens hood included with the opera 50mm F1.4 FF has a special filter window incorporated into the design. When the BH-726c window is removed from the hood the user has access to the filter allowing them to rotate polarizer or other rotation type filter.
Kenko Tokina Press Release (translated)
An interchangeable lens for full size single lens reflex camera "opera 50 mm F1.4 FF" announced
Kenko · Tokiner Co., Ltd. (President: Toru Yamanaka) announces "opera 50 mm F1.4 FF" as an interchangeable lens for full size single lens reflex camera.
| Item name | Suggested retail price | Release date |
| --- | --- | --- |
| opera 50 mm F1.4 FF Nikon F | To be determined | Scheduled to be released in the summer of 2018 |
| opera 50 mm F1.4 FF Canon EF | To be determined | Scheduled to be released in the summer of 2018 |
Features
Tokiner's new series 'opera' is a new series of high-end lenses for full size single lens reflex.
"Opera 50 mm F1.4 FF" corresponds to full size machine (FF = full format), AF drive is ring type ultrasonic motor. We have sealed everywhere, and we realized the dustproof and drip-proof specification as a lens. For Tokinar lens first, electromagnetic diaphragm was adopted for Nikon mount. The rotation direction of the focus ring is set for each Nikon and Canon.
What is Tokina opera series
Recent digital single lens reflex cameras (DSLR) have remarkable image quality and performance improvement. In order to fully demonstrate the performance of full-frame high-end digital single lens reflex cameras equipped with the latest technologies including high pixel sensors, it is necessary to shoot with lenses optimized for that purpose. A new generation premium lens specifically developed for such a new generation full frame SLR camera, it is 'opera (opera)' series.

In addition to the Tokina AT-X series, which has been highly evaluated in the past, we will expand the Tokina opera series as a top model group for full frame in the future.
Although the term 'opera' is often used as a genre of the stage synthesis art in modern times, it is originally the word that means "work" "work" in Italian.
The 'Opera' of the performing arts is what this word was generated, omitting what was originally called 'Opera musicale'. Also, the etymology of 'Opera' can be traced back to 'Opus' in Latin, and even now 'Magnum opus' and 'Opera Magna' are sometimes used in terms of 'masterpiece' and 'masterpiece'. We decided to adopt it as a series name of premium lens for single lens reflex cameras with the meaning of "lens to create work" "masterpiece" in the word 'opera'.
Reference exhibit on CP + 2018
"Opera 50 mm F1.4 FF" will be exhibited at Kenko · Tokiner booth of CP + 2018 to be held at Pacifico Yokohama from tomorrow.
Image Gallery
Click on a thumbnail to see the full version.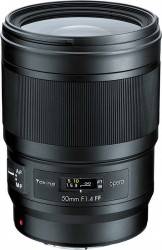 Your Comments