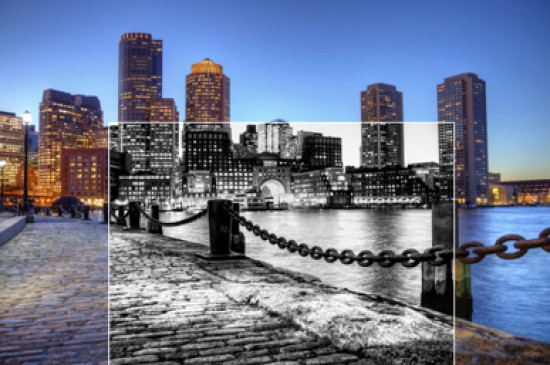 Topaz Labs have just released Topaz B&W Effects 2, a major upgrade to their popular black-and-white image enhancement plug-in. Specifically designed to help photographers master the art of black and white photography, B&W Effects 2 offers adaptive exposure for HDR effects, a five-in-one edge-aware selective brush, an advanced grain engine, quad toning and over 200 presets for quick 1-click workflows. Topaz B&W Effects 2 is a plug-in that works with Topaz photoFXlab, Photoshop, Photoshop Elements, Aperture, iPhoto, Lightroom and PaintShop Pro. It is compatible with Windows XP or later (32-bit and 64-bit) and Intel-based Macs running OS X 10.6 or later (64-bit only). The plug-in retails for $59.99. Version 2 is a free upgrade for all current users of Topaz B&W Effects
Press Release
Topaz Labs Releases Major Upgrade to Their Black and White Photoshop Plug-in
Topaz Labs Releases Topaz B&W Effects 2, a Photoshop Plug-in, as a Free Upgrade to Existing Customers
DALLAS—(BUSINESS WIRE)—Topaz Labs announces the release of Topaz B&W Effects 2, a major upgrade to their popular black and white image enhancement software. Topaz B&W Effects 2 introduces a re-imagined user interface, enhanced preset preview options, advanced grain and color filter simulation, a quick tools menu for efficient adjustments and much more.
Specifically designed to help photographers master the art of black and white photography, B&W Effects 2 offers intuitive and versatile conversion tools for high-quality black and whites. Some of the tools included are adaptive exposure for HDR effects, a five-in-one edge-aware selective brush, an advanced grain engine, quad toning and over 200 presets for quick 1-click workflows. With these unique features, black and white processing is easy and fun for new users, while sophisticated and powerful enough for advanced pros.
"For B&W Effects 2, our goal was to create a cleaner, more modern interface that enhanced the user experience visually as well as through workflow efficiency," said Jawad Malik, head developer for the B&W Effects 2 upgrade. "By uniting the new look and previewing options with the technological advancements in the grain and color engines, we were able to create an exciting product upgrade for both photography enthusiasts and professionals alike."
Topaz B&W Effects 2 is a plug-in that works with Topaz photoFXlab, Photoshop, Photoshop Elements, Aperture, iPhoto, Lightroom and PaintShop Pro. It is compatible with Windows XP or later (32-bit and 64-bit) and Intel-based Macs running OS X 10.6 or later (64-bit only).
Photographers looking for a fun, professional and affordable way to create high-impact black and white images are invited to try out the new Topaz B&W Effects 2 plug-in for free using a 30-day free trial. There is also a special 30% discount, available until February 28, 2013, for B&W Effects 2 and the Topaz Photoshop Bundle. Current Topaz users can also use the discount towards any bundle upgrade. Topaz B&W Effects retails for $59.99 and is a part of the Topaz Photoshop Bundle, which offers photographers a complete collection of correction and enhancement tools for all of their post processing needs. The bundle retails at $299.99. For more information about Topaz B&W Effects, visit the homepage at http://www.topazlabs.com/bweffects.
Topaz Labs LLC, a privately owned company in Dallas, Texas, is an innovative provider of advanced image enhancement technology. With today's widespread use of digital cameras, the need for high-quality digital images has greatly increased. Topaz Labs' mission is to bring practical state-of-the-art image enhancement technology to both photography professionals and consumers.
Your Comments