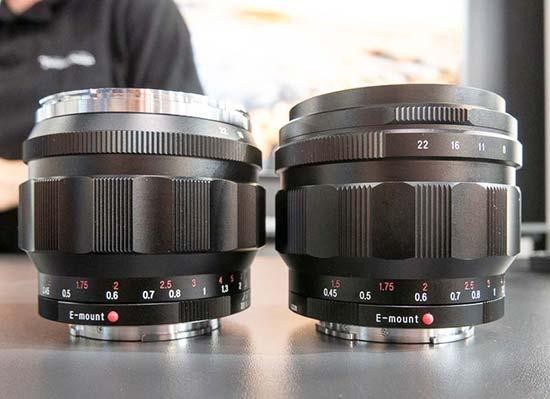 Voigtländer are showing three new concept lenses at Photokina, including two different versions of the Nokton 50mm F1.2 Asph. for Sony E-mount.
The Voigtlander rep told us that they're not sure which version to put into production - the black with a declickable aperture ring, or classic silver without.
They also showed us concept versions of two Leica M-mount lenses, the Color-Skopar 21mm f/3.5 and the Ultron 35mm f/2.
Take a look at our extensive gallery of hands-on photos of all the new Voigtländer lenses at Photokina 2018.
Image Gallery
Click on a thumbnail to see the full version.
Your Comments