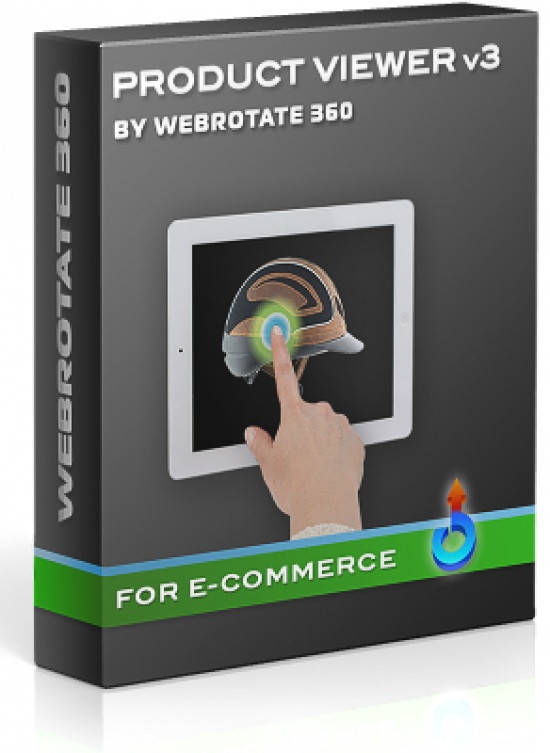 The new WebRotate 360 Product Viewer v3 features a simple 360° photography publishing software integrating various product presentation capabilities for both mobile and desktop browsers. "It's a unique 360 product viewer with hot-spots and deep zoom capabilities that runs well in web browsers without Flash and on devices such as iPad and iPhone," says Business Development Manager Irina Berry. Click through ! scroll down for more information including links to a few samples posted on the company's website.
Website: WebRotate 360
Website: 360° Product Views
Websrotate 360 Press Release
WebRotate 360 Product Viewer v3 Delivers Best In Class Feature Set and Full Mobile Support
WebRotate 360 announces the release of their latest version of WebRotate 360 Product Viewer with new and unique product presentation capabilities, including 360 product view, product slideshow, deep zoom and extensive interactive hot-spots and annotations.
Pasadena, CA (PRWEB) July 10, 2012
WebRotate 360 LLC today announced WebRotate 360 Product Viewer v3 which provides the richest set of features and best value available for online retail and product marketing. This latest release incorporates several years of research and development and features a simple 360 photography publishing software which made WebRotate 360 Product Viewer a software of choice for many companies and digital media agencies worldwide.
"With this release our main objective is to finally embrace the mobile world and give our customers more interactive capabilities in the same lightweight and flexible package that our product is known for" said Dimitri Bir, Founder of WebRotate 360. "While mobile e-commerce is booming, we see existing web technologies still lacking the interactivity that becomes very important for successful online business. We want to provide broader set of tools and technologies to fill the growing gap and version 3.0 of WebRotate 360 Product Viewer is a major step in this direction. Our feature set and simple pricing works equally well for a small 360 photography studio and a multinational online retailer, and we want to keep it this way."
WebRotate 360 Product Viewer v3 is the only out-of-the-box solution that seamlessly integrates various product presentation capabilities for both mobile and desktop browsers. It gives marketing managers, advertisers, agencies and photographers without web development experience a simple way of creating professional highly interactive product presentations that can be quickly incorporated into existing web sites.
Its main features include:
- Fine-tuned for e-commerce.
- 360 product viewing with interactive hot-spots and annotations.
- Interactive product slideshows with deep zoom.
- iPad, iPhone support and support for major browsers with or without HTML5.
- No server side scripts required (runs inside client browser).
- Simple integration and maintenance.
- Content delivery network support.
- Highly configurable (sizes, features, colors, controls, etc.).
- Extensive hot-spot customization with granular control.
- Included 360 photography software for quick creation of interactive 360 views.
- Can be hosted anywhere (no hidden or requiring fees, login accounts or vendor lock-in).
About WebRotate 360 LLC:
WebRotate 360 LLC are specialists in rich media solutions and web development for Internet retailers, e-commerce providers, manufacturers, and marketing agencies. Located in Pasadena, California, WebRotate 360 has customers in industries ranging from electronics, apparel and accessories to sporting goods and outdoor equipment.
Your Comments