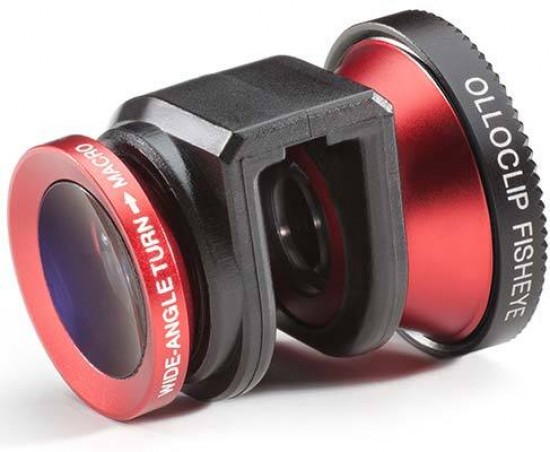 We're giving away three olloclip 3-in-1s for the iPhone 5!
The lucky winners are Patricia Halliday, Barb Robertson and Michael Wheeler. Congratulations!
The olloclip is a unique quick-connect lens solution for the iPhone 4/4S/5. It features three lenses — fisheye, wide-angle and macro — in one small, convenient package that fits easily in a pocket and in the palm of the hand. The olloclip connects to the iPhone in seconds, allowing the user to instantly and easily capture photographic images and use various photographic effects.  The iPhone's camera auto focuses normally through the olloclip and selecting a lens is as simple as flipping it over.  The olloclip for iPhone 4/4S retails for £59.99 and for iPhone 5 retails for £69.99. Both products are available in the Apple store.
Created by Patrick O'Neill and his designer, Chong Pak, olloclip has attracted a legion of passionate users in less than two years, not to mention distribution through Apple retail stores in the UK and internationally and through leading online retailers. More products under the olloclip brand moniker are now in development. More info is available on the official olloclip website http://www.olloclip.com/
Terms and conditions
1. This competition closed on 8th April 2013.
2. By entering this competition you will also be opting in to Photography Blog's monthly e-newsletter, but you have the option to unsubscribe at any time.
3. Only one entry per person only.
4. No entries accepted from employees of Photography Blog or olloclip.
5. The winner will be announced on the Photography Blog website following the closing date and contacted via email only so a valid email address required.
6. The featured prizes are three olloclips for the iPhone 5.
Your Comments