Win Exclusive Dizzee Rascal Signed Prints!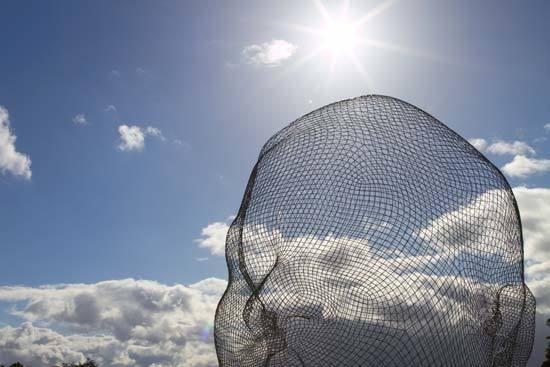 Photography Blog has partnered with Bing to give away an exclusive collection of five signed prints from Dizzee Rascal's curation of Bing's homepage to launch its www.your-britain.com national photography competition. The images show the different places around Britain that have inspired Dizzee on his personal journey into making the music we love today.
The competition has now closed - Dan Chippendale is the winner of the five signed prints from Dizzee Rascal.
If you feel inspired by Dizzee's collection and want to enter the Your Britain competition with your photography of Britain, please go to www.your-britain.com where you can also win £10,000 and have your image displayed on the BING's home page to over 16 million people.
Both competitions closed at midnight on Friday 24th June.
Here is Dizzee Rascal's story behind each of the images that could soon be hanging on your wall at home.
Stratford Rex, Stratford, East London
"My shot of the Stratford Rex in London means a lot to me. It's a music venue that I used to perform at when hardly anyone even knew what grime was! It's where I learnt my skill, getting inspiration from those around me. The mad thing is, I don't think I even realised the power of the place in my life until afterwards when I really thought about it."
Olympics Stadium, Stratford, East London
"All of the images I took are of places that are special to me. One of the images I took that particularly stands out to me is of the Olympic Stadium in East London. From the site itself I could see my old estate where I grew up so I have a big connection to the place and the stadium is actually built where I used to perform on a pirate radio station so there's a lot of history there for me. The Olympics is also a big inspiration for younger British kids to strive for more. I hope that I can inspire others with my pictures to enter the competition. If they win it really could change their lives – who knows, maybe we'll discover the next Ben Drury or David Bailey!"
Carp Lake, Dorset, Surrey
"It's no secret that I've rapped about the streets in a lot of my records but what a lot of people don't know is that I've got a big appreciation for nature too. There's a really scenic Carp Lake in Surrey that I've fished at quite a few times. It helps me unwind and keep focused – and I imagine the winner gets a similar feeling from this place too. A brilliant picture."
D&L Barbers, Islington, London
"Britain's a beautiful place; I take inspiration from it every day. I can be in my local barbers and I can be chatting to my mate and he might tell me be gassing about what happened to him the night before. Right away I can take inspiration from that and work it into a lyric.
Terms and Conditions
This competition closes at 12 midnight GMT on 24/06/2011.
By entering this competition you will also be opting in to Photography Blog's monthly e-newsletter, but you have the option to unsubscribe at any time.
One entry per person only.
Winners will be announced on Photography Blog following the closing date and contacted via email only, so a valid email address is required.
Your Comments