Xara Photo & Graphic Designer 9 Winners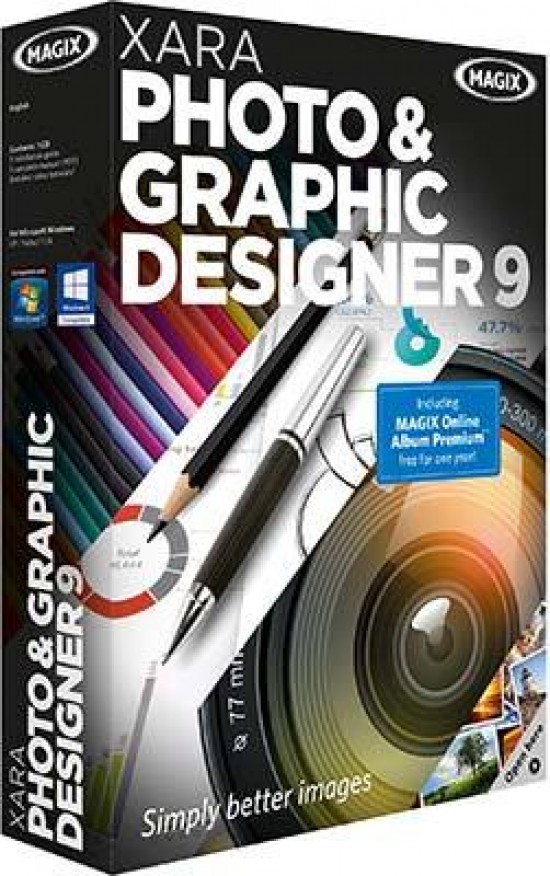 We're giving away 10 copies of Xara Photo & Graphic Designer 9, worth £69.99 each!
The 10 lucky winners are: Terry Wells, Poul P. Phillipsen, Sue Cook, Toni Arnott, chris nichol, Rebecca Herbert, Mark Clancy, Kirsty Hall, Gregg Carter and julie macmillan. Congratulations!
With Xara Photo & Graphic Designer 9 you can optimize your images and add your own special touch.
Perfect your photos using the retouch feature or design creative photo collages. Make your images stand out from the crowd with custom graphics and personalized logos.
Xara Photo & Graphic Designer 9 combines the best of photo and graphic design in one interface. The program contains a vast selection of powerful graphic design tools that are perfect for beginners and pros alike:
Flawless images
• Optimize the contrast, colour, and sharpness of your images
• Correct converging lines, cropping, red-eye effect, etc.
• Remove distracting elements from photos, e.g. road signs, people standing in the way, imperfections, etc.
Creative freedom
• Select image elements and reposition them freely anywhere you like
• Use photo filters for creative image effects
• Create panorama montages from several individual images
Graphic design
• Design logos, decorations or custom fonts
• Create spatial effects using the powerful 3D tool
• Insert gradients, shadows, and transparency effects for a realistic look
To find out more please visit http://www.magix.com/gb/xara-photo-graphic-designer/detail/
Terms and Conditions
1. This competition closed on 02/05/2014.
2. By entering this competition you will also be opting in to Photography Blog's monthly e-newsletter, but you have the option to unsubscribe at any time.
3. Only one entry per person.
4. No entries accepted from employees of Photography Blog or Xara.
5. Winners will be announced on the Photography Blog website following the closing date and contacted via email only so valid email address required.
6. The featured prizes are 10 copies of Xara Photo & Graphic Designer 9.
Your Comments