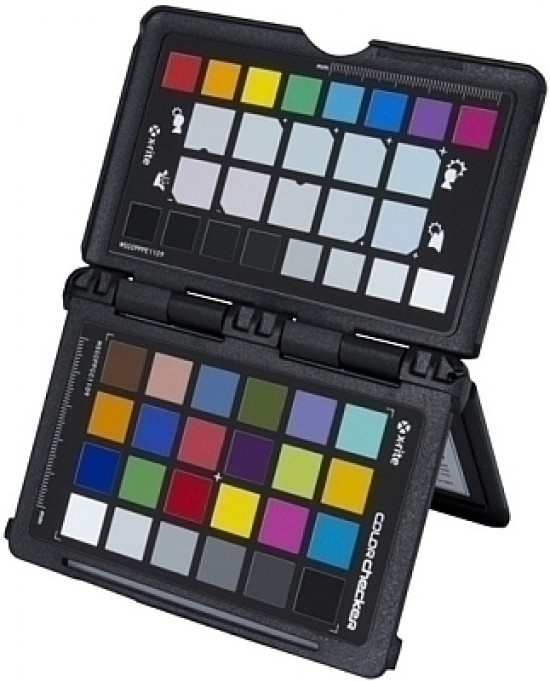 X-Rite has announced its schedule of June webinars that have been developed to address specific colour management topics. Designed to appeal to both professional and serious amateur photographers, the schedule comprises three webinars including "Beyond Monitor Calibration - Get Prints That Match Your Display!" on the 7th, "Get to Know X-Rite, Wacom, and OnOne Software Part II" on the 14th and "The New i1Photo Pro 2 | A New Standard for Colour Management" on the 20th of June. Click through / read on for the details.
X-rite Press Release
X-Rite Announces Three Free June Webinars
Online educational tutorials provide photographers with basic information, insights, and tips to achieve color control, consistency and creativity in their digital imaging workflow
North White Plains, NY – May 30, 2012 – X-Rite Photo Marketing announces its schedule of June 2012 Webinars that have been developed to address specific color management topics and are designed to appeal to both professional and serious amateur photographers.
Three free Webinar topics this month are sure to help photographers gain new confidence and to learn quick, easy and powerful ways to enhance their color workflow. Webinar attendees will also have the opportunity to ask questions to the live trainers.
"X-Rite's June Webinar series starts the summer off right by offering photographers the information they need to improve their color management workflow," said Mark Rezzonico, vice president, X-Rite Photo Marketing.  "And for those photographers looking for color perfection, our new i1Pro 2 Webinar will give them exactly what they are looking for and answer all their color management questions." 
June Webinar Schedule
Thursday, June 7, 2012, 11:00 AM and 1:00 PM EDT
Beyond Monitor Calibration - Get Prints That Match Your Display!
Perfect for wedding, portrait and landscape photographers as well as photo lab professionals and photo enthusiasts doing their own printing, this webinar, featuring the award-winning X-Rite ColorMunki Photo, will teach attendees how to put a color managed workflow in place from image capture through printer output including creating custom profiles and learning how to use them correctly to produce prints that match a display every time.
Topics that will be covered include:
Monitor to Print Matching (Calibration and Profiling)
Obtaining consistent color in camera
Benefits of creating and using custom printer profiles
Soft-proofing in Adobe® Photoshop®
Applying printer profiles in Photoshop®
Digital Projector Profiling
To register for this webinar, visit: https://www2.gotomeeting.com/register/757396178
Thursday, June 14, 2012, 3:00 PM EDT
Get to Know X-Rite, Wacom, and OnOne Software Webinar – Part II
This webinar is Part 2 of last month's gear head webinar co-sponsored by X-Rite, Wacom, and onOne. In this webinar X-Rite's Brenda Hipsher will talk about some of the amazing advanced features in i1Profiler software for i1Display Pro and briefly talk about the enhancements to the new i1Pro 2 spectrophotometer. There will also be a brief look at the ColorChecker Passport as the webinar moves a bit more in depth into X-Rite color management solutions for digital photographers and filmmakers.
In an expanded review of the Intuos5 pen tablet, Wes Maggio and Joe Sliger of Wacom will share some hot-tips for increasing productivity by customizing tablets for use in popular image editing apps. (These same tips apply to Cintiq users as well!) Additionally, they'll demonstrate the practical application of these tips in a creative workflow.
Brian Matiash will finish things off by sharing how he uses the X-Rite ColorChecker Passport in the field, along with how he customizes his Wacom Intuos5 Tablet and onOne Software's Perfect Photo Suite 6.1 to give him the most effective imaging workflow both behind the camera and in front of the computer.
Attendees will have an opportunity to ask questions during the webinar. To register for this webinar, visit: https://www1.gotomeeting.com/register/938402808
Wednesday, June 20, 2012, 1:00 PM EDT
The New i1Photo Pro 2 | A New Standard for Color Management
Join X-Rite for an in depth look at the new i1Pro 2 spectrophotometer and the three new professional solutions, including the i1Photo Pro 2, featuring this new hardware device.  This webinar will discuss how and why the new device is different and what makes it a more accurate instrument. Also discussed will be the new hardware/software configurations available to give photographers the most advanced options for color management in digital photography.
Attendees will learn about upgrade options, new software features, and more. There will be an opportunity for questions after the presentation. 
To register for this webinar at 12:00 PM EDT, visit: https://www2.gotomeeting.com/register/557360370
For more information an all X-Rite Photo webinars visit the Webinar page found under the Learning section on XritePhoto.com. All webinars are also archived for online viewing any time.

About X-Rite
X-Rite, Incorporated (NASDAQ:XRIT) is the global leader in color science and technology. The company, which now includes color industry leader Pantone LLC, develops, manufactures, markets and supports innovative color solutions through measurement systems, software, color standards and services. X-Rite's expertise in inspiring, selecting, measuring, formulating, communicating and matching color helps users get color right the first time and every time, which translates to better quality and reduced costs. X-Rite serves a range of industries, including printing, packaging, photography, graphic design, video, automotive, paints, plastics, textiles, dental and medical. For further information, please visit www.xrite.com .
For more information regarding this webinar program, visit www.XritePhoto.com. For X-Rite corporate information visit www.xrite.com.
The X-Rite Color Checker Passport, i1Solutions, ColorMunki Display and ColorMunki Photo are distributed by Elmsford, NY-based MAC Group www.MACgroupUS.com.
Your Comments