Apple iPhone 12 Pro Max Review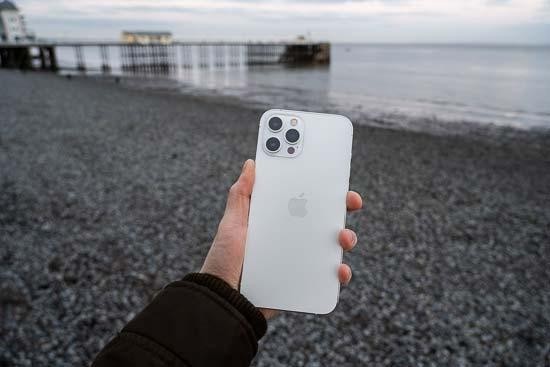 Conclusion
Clearly, Apple doesn't need much help when it comes to selling iPhones - many consumers will decide to buy the latest one regardless of whether they actually 'need' one or not.
Apple has been producing extremely well-performing cameras for a number of years, and the iPhone 12 Pro is no different.
In terms of the camera alone, if you are already in possession of an iPhone 11 Pro, forking out to replace it is perhaps not worth it for most people unless they're desperate to have the latest model.
You could also save yourself money by plumping for the older model (either new or second-hand), as an upgrade from an even older model, rather than having the latest available.
There may be other reasons why you want the iPhone 12 Pro, including the addition of 5G connectivity, for example.
This year it's also not a straightforward choice, since Apple announced four different models at the same time.
With the iPhone 12 Pro, you've got a good balance of high-performing camera, good sized screen and the flexibility of triple lenses.
If you want to save cash, you could get the standard iPhone 12, which will mean you sacrifice the telephoto lens.
If you can push the budget just a little more, you could also go for the iPhone 12 Pro Max, which gives you an even longer telephoto lens, a larger sensor in the main camera, and a bigger screen - at only £100 more, it's not too much of a jump if you're already happy to spend £999.
Of course, this being Apple, the iPhone 12 Pro is by no means a cheap proposition. That said, with other high-end smartphones from manufacturers like Samsung being similarly priced, they're starting to look less extortionate than they once were.
It's the same launch price as the iPhone 11 Pro, but with double the amount of inbuilt storage (as well as the other improvements), so it doesn't feel like too bad value - and of course, most Apple fans will be used to paying high prices anyway.
It's worth remembering that from this model onwards, Apple is not including a charging adapter (you do get a cable) or headphones. If you need either of those things, you will have to factor them into the cost of purchasing the phone.
Overall, as usual, the iPhone 12 Pro produces excellent images, and anyone buying the phone with particular interest in the camera should be very happy. Beautifully vibrant shots are all but guaranteed in good light, while low light shots are also impressive - particularly the standard lens.
It's a criticism we've thrown at several generation of iPhones, but we'd still like to see the addition of a 'pro' or 'advanced' mode within the native camera app. We're still waiting for the ProRAW update to become available, but it'll be interesting to see how the files shape up, too.
Ratings (out of 5)
Design
4.5
Features
4
Ease-of-use
4.5
Image quality
4.5
Value for money
4