Canon Digital IXUS 110 IS Review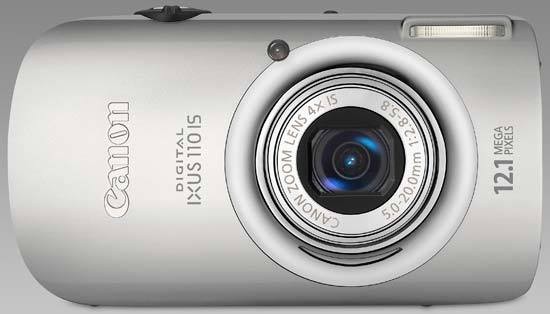 Conclusion
The Canon IXUS 110 IS would be, to be fair, one to mark down as 'just another' point and shoot digital compact if it weren't for gimmicky features like its active rear display (flipping images on playback and advancing frames with a cursory flick of your wrist) plus the rather more useful inclusion of HDMI out port (if no actual lead in the box) and 1280x720 widescreen movies.
In creating a smooth, pebble like exterior finish this Canon has, for us, sacrificed some functionality - less physical controls means more time delving into on-screen menus and toolbars to find what you want. Therefore we only give the IXUS 110 IS a modest '3' for ease-of-use, which surely should have been first and foremost among its manufacturer's considerations. But, since most people in the market that the camera is aimed at buy on looks first and foremost, it shouldn't affect take up unduly.
At £349 though the Canon 110 IS feels expensive given its immediate rivals, and that, coupled with our issues with its operation, means that we can only give it an average score, all things considered. If you want a camera with a small form factor, cute looks and HD movies, we suggest you also seek out the even more compact IXUS 100 IS for further investigation.
Ratings (out of 5)
Design
4
Features
3.5
Ease-of-use
3
Image quality
3.5
Value for money
3