Canon EOS 5D Mark IV Review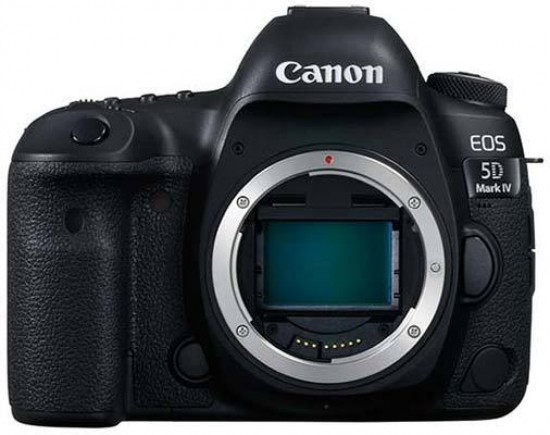 Conclusion
The Canon EOS 5D Mark IV builds on the proven design of its popular 4-year-old predecessor, the 5D Mark III, upgrading just about every aspect of its performance, which all adds up to a much better, yet still familiar, all-round camera for stills and video shooters alike. A sharp increase in the launch price in Europe and the UK does take some of the sheen off the camera, though, as does the Sony A7R II, which despite being a year old still outperforms Canon's latest offering in some ways, particularly when it comes to shooting video.
While the new 30 megapixel sensor doesn't sound like a massive improvement on the 5D Mark III's 22 megapixels, in conjunction with the Digic 6 processor it results in higher resolution and still very impressive low-light performance, with an almost noise-free range of ISO 50-6400 and perfectly usable 12800 and 25600 settings. The benefits of the headline-grabbing Dual Pixel RAW file format are a lot more subtle, so much so that for some users it won't be worth the significant downsides of turning it on.
Still and video image quality, burst shooting speed, autofocusing, connectivity and live view have all been greatly improved, making the EOS 5D Mark IV a very well-rounded DSLR camera that's a veritable pleasure to shoot with. While the industry has placed a lot of emphasis in recent years on smaller, lighter mirrorless cameras, there's still a lot to be said for shooting with a "traditional" DSLR, and in that respect the 5D Mark IV is certainly one of the best on the market. However, competition from mirrorless is fierce, especially from the disruptive juggernaut that is Sony, so if you have don't have a strong preference for the DSLR format, you should certainly check out some of the many non-mirrored competitors that the 5D Mark IV is up against.
This is especially true in the UK and Europe, where owing to various factors, the introductory price of the 5D Mark IV is significantly higher than that of the 5D Mark III when it was launched in 2012 (US residents can enjoy the same $3499 body-only price). It would be remiss of you to dismiss the 5D Mark IV based on price alone, though, as despite looking like its predecessor, it out-performs it in almost every way. The new EOS 5D Mark IV is once again the Canon DSLR that we like the most, although the competition has never been greater...
Ratings (out of 5)
Design
4.5
Features
5
Ease-of-use
4.5
Image quality
5
Value for money
3.5