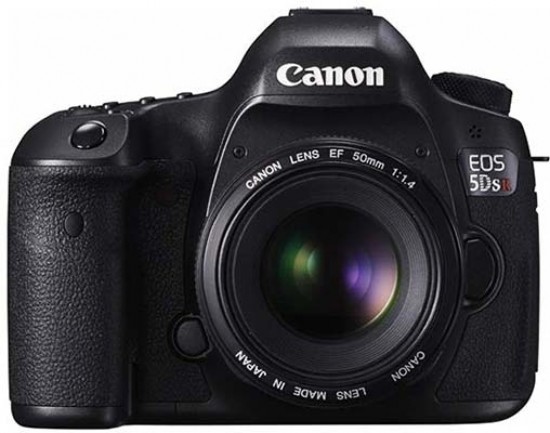 Specifications
IMAGE SENSOR
Low-Pass Filter
Low pass filter effects disabled
Sensor Cleaning
EOS integrated cleaning system
IMAGE PROCESSOR
LENS
Lens Mount
EF (excludes EF-S / EF-M lenses)
Focal Length
Equivalent to 1.0x the focal length of the lens
FOCUSING
Type
TTL-CT-SIR with a dedicated CMOS sensor
AF System/ Points
61 Point / 41 f/4 cross-type AF points inc 5 dual cross type at f/2.8 and 1 cross-type at f/8[11] The number of cross-type AF points will differ depending on the lens.
AF working range
EV -2 - 18 (at 20°C & ISO100)
AF Modes
AI Focus
One Shot
Predictive AI Servo
AF Point Selection
Automatic selection: 61 point AF
Manual selection: Single point AF (selectable points 61, 15, 9 or cross type only points selectable)
Manual selection: Spot AF
Manual selection: AF point Expansion (4 points up, down, left, right or 8 surrounding 8 points)
Manual selection: AF point Expansion surrounding 8 points
Manual selection: Zone AF
Manual selection: Large Zone AF
AF points can be selected separately for vertical and horizontal shooting
Selected AF point display
Superimposed in viewfinder and indicated on top LCD panel and Quick Control screen
AF Lock
Locked when shutter button is pressed half way or AF ON is pressed in One Shot AF mode
AF Assist Beam
Emitted by an optional dedicated Speedlite
Manual Focus
Selected on lens, default in Live View Mode
AF Microadjustment
Manual: Enter adjustment +/- 20 steps
Adjust all lenses by same amount
Adjust up to 40 lenses individually
Adjustments remembered for lens by serial number
EXPOSURE CONTROL
Metering modes
150,000-pixel RGB+IR metering sensor
EOS iSA System with 252-zone metering:
(1) Evaluative metering (linked to All AF point)
(2) Partial metering (approx. 6.1% of viewfinder at centre)
(3) Spot metering (approx. 1.3% viewfinder at centre)
* AF point-linked spot metering not provided
(4) Centre weighted average metering
Metering Range
EV 0 - 20 (at 23°C with 50mm f/1.4 lens ISO100)
AE Lock
Auto: Operates in 1-shot AF mode with evaluative metering when focus is achieved Manual: By AE lock button in all exposure modes
Exposure Compensation
'+/-5 EV in 1/3 or 1/2 stop increments (can be combined with AEB).
AEB
2, 3, 5 or 7 Shots +/-3 EV 1/3 or 1/2 stop increments
ISO Sensitivity [8]
100-6400 (in 1/3-stop or whole stop increments)
ISO can be expanded to L:50 or H1: 12800
SHUTTER
Type
Electronically-controlled focal-plane shutter
Speed
30-1/8000 sec (1/2 or 1/3 stop increments), Bulb (Total shutter speed range. Available range varies by shooting mode)
Shutter Release
Soft touch electromagnetic release
WHITE BALANCE
Type
Auto white balance with the imaging sensor
Settings
AAWB (Ambeince priority/White priority), Daylight, Shade, Cloudy, Tungsten, White Fluorescent light, Flash, Custom, Colour Temperature Setting.
White balance compensation:
1. Blue/Amber +/-9
2. Magenta/ Green +/-9.
Custom White Balance
Yes, 1 setting can be registered
Yes, 1 setting can be registered
'+/-3 levels in single level increments
3, 2, 5 or 7 bracketed images per shutter release.
Selectable Blue/Amber bias or Magenta/ Green bias.
VIEWFINDER
Coverage (Vertical/Horizontal)
Eyepoint
Approx. 21mm (from eyepiece lens centre)
Mirror
Quick-return half mirror (Transmission: reflection ratio of 40:60, no mirror cut-off with EF600mm f/4 or shorter)
Viewfinder Information
AF information: Single/Spot AF points, AF Frame, AF status, Focus indicator, AF mode, AF point selection, AF point registration
Exposure information: Shutter speed, aperture value, ISO speed (always displayed), AE lock, exposure level/compensation, flash metering, spot metering circle, exposure warning, AEB, metering mode, shooting mode
Flash information: Flash ready, high-speed sync, FE lock, flash exposure compensation, red-eye reduction light.
Image information: Card information, maximum burst (2 digit display), Highlight tone priority (D+).
Composition information: Crop area, Aspect ratio, Grid, Electronic
Other information: Battery check, Warning symbol, Flicker Detection, drive mode, white balance, JPEG/RAW indicator
Depth of field preview
Yes, with Depth of Field preview button.
Eyepiece shutter
None (eyepiece cover attached to strap)
LCD MONITOR
Type
8.11cm (3.2") Clear View II TFT, approx. 1040K dots
Viewing Angle (horizontally/vertically)
Coating
Anti-reflection and Solid Structure
Brightness Adjustment
Auto: Using extenal ambient light sensor
Manual: Adjustable to one of seven levels
Display Options
(1) Quick Control Screen
(2) Camera settings
(3) Dual Axis Electronic Level
(4) Custom Quick control screen
FLASH
Modes
E-TTL II Auto Flash, Metered Manual
Flash Exposure Compensation
'+/- 3EV in 1/3 increments with EX series Speedlites
Flash Exposure Bracketing
Yes, with compatible External Flash
Second Curtain Synchronisation
Flash Exposure Bracketing
Yes, with compatible external flash
External Flash Compatibility
E-TTL II with EX series Speedlites, wireless multi-flash support
Second Curtain Synchronisation
External Flash Compatibility
E-TTL II with EX series Speedlites, wireless multi-flash support
SHOOTING
Modes
Scene Intelligent Auto, Program AE , Shutter priority AE, Aperture priority AE, Manual (Stills and Movie), Bulb, Custom (x3)
Picture Styles
Auto, Standard, Portrait, Landscape, Neutral, Faithful, Monochrome, Fine Detail, User Defined (x3)
Image Processing
Highlight Tone Priority
Auto Lighting Optimizer (4 settings)
Long exposure noise reduction
High ISO speed noise reduction (4 settings)
Multi Shot Noise Reduction
Auto Correction of Lens Peripheral illumination
Chromatic aberration correction
Resize to M, S1, S2 or S3
RAW image processing - during image Playback only
Image cropping - during image Playback only
Multiple exposure
HDR images 5 presets
Drive modes
Single, Continuous L, Continuous H, Self timer (2s+remote, 10s+remote), Silent single shooting, Silent continous shooting
Continuous Shooting
Max. Approx. 5fps. (speed maintained for up to 510 number of JPEGs or 14 RAW images)[1][2][10] with UDMA mode 7 card.
Intervalometer
Built-in, number of shots selectable from 1-99 or unlimited. Bulb timer possible
LIVE VIEW MODE
Type
Electronic viewfinder with image sensor
Coverage
Approx. 100% (horizontally and vertically)
Focusing
Manual Focus (Magnify the image 6x or 16x at any point on screen)
Autofocus: Quick mode, Live mode, Live Face detection mode
Metering
Real-time evaluative metering with image sensor
Active metering time can be changed
Display Options
Grid overlay (x3), Histogram