Canon EOS 760D Review
September 14, 2015
|
Jack Baker
|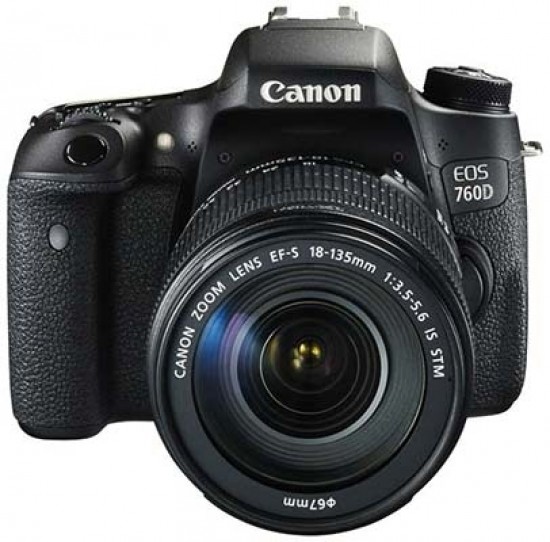 Conclusion
The Canon EOS 760D/Rebel T6s is the latest in a long line of cameras which, whilst undergoing regular revisions, haven't always been significantly upgraded. The biggest case in point is Canon's venerable 18MP sensor, which first appeared in the 550D/Rebel T2i and has been trailing the performance of competing sensors for a couple of years. Thankfully Canon has now put things right with the new 24.2MP sensor in the 750D and 760D, and both produce excellent image quality with particularly impressive low light performance that makes even ISO 12800 completely usable.
We're also pleased to see that Canon's given the 760D improved autofocussing abilities, with the 19-point, all cross-type system being another worthwhile upgrade over the 700D.
Extra features like Wi-Fi and NFC make switching from an older EOS/Rebel even more tempting, though it's a pity there's no built-in GPS and the DIGIC 6 processor can't muster enough power to record 4K video. Likewise, the 95% viewfinder area is another let-down when compared to the Pentax K-S2's 100% frame coverage, and this camera even includes weather sealing and in-body image stabilisation.
But these niggles aren't enough to stop the 760D from being a great mid-range DSLR with a level of performance, image quality and control that'll please amateur and enthusiast photographers alike. It's only serious problem is its baby brother, the 750D, which gives you all the 760D's main benefits but for less cash.
Of course, the Canon EOS 760D is the better camera, but whether you chose it over the 750D entirely depends on how much you're willing to pay to get the 760D's extra LCD monitor, rear panel control wheel, AI Servo live view autofocussing and its viewfinder eye-sensor that disables the main monitor. At the time of writing, the price difference between the two cameras is around $100 Stateside, which we'd say is just about acceptable, providing you'll value the 760D's slightly superior controls and intend to use live view when shooting moving subjects. However, in the UK, a 760D body will set you back £650, whereas a 750D body can be had for just over £500. That means a 760D carries a 30% price premium, which is simply too much to justify.
Ratings (out of 5)
Design
4.5
Features
4.5
Ease-of-use
4.5
Image quality
5
Value for money
4