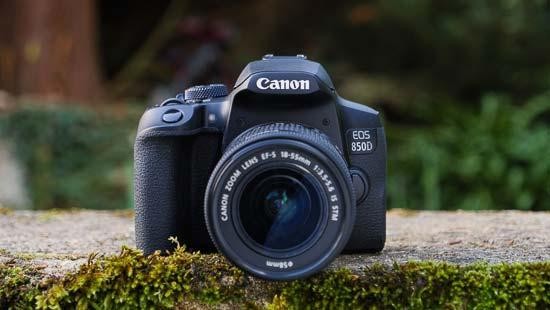 Conclusion
As an entry-level DSLR, the Canon EOS 850D is a very capable and comfortable shooter.
It's physically larger than some rival DSLRs and mirrorless cameras, but it is hardly unwieldy at 515g.
The build quality isn't the best either, but the button layout is well thought out and the LCD screen handles really well.
In comparison to its 3-year-old predecessor, there's simply not enough change here to merit the greater outlay.
Make additional comparisons to today's mirrorless cameras and it feels like technology in the EOS 850D is stunted.
The 'headline' inclusion of 4K video to bring the EOS 850D up to speed (and set it apart from older rival DSLRs) is in reality extremely limited through a significant crop factor and with the loss of phase detection AF.
If video is in your sights, we'd go for a mirrorless alternative.
To set the EOS 850D apart, we feel that Canon should have majored more in the areas where a DSLR holds the upper hand over mirrorless; better battery life and a bright optical viewfinder.
The viewfinder display is a let down and the battery unit is small and its performance dips in live view mode.
Does all this make the Canon EOS 850D a bad camera? Not at all!
It's still competitive with a 24.1 megapixel sensor, rapid and reliable dual pixel AF, a polished vari-angle touchscreen and 7fps continuous shooting.
The Canon EOS 850D is a good all-rounder for photography, if a little expensive for what you get.
Ratings (out of 5)
Design
4
Features
3.5
Ease-of-use
3.5
Image quality
4
Value for money
3