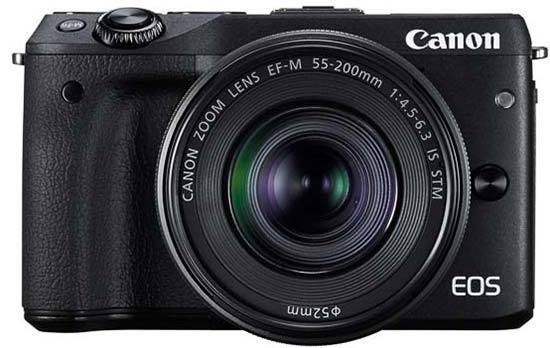 Conclusion
The new Canon EOS M3 is a much more serious compact system camera than the original EOS M that we reviewed back in 2012. It offers a raft of improvements clearly aimed at making it more enthusiast-friendly, along with a big reduction in the launch price. Still, there are some rather big flies in the ointment which mean that the EOS M3 lags behind the mirrorless competition, most notably the lack of a built-in viewfinder and the continued lack of native EF-M lenses. While the EOS M3 is undoubtedly a much better camera than the EOS M, it still seems that Canon aren't fully committed to producing a complete mirrorless system, so much so that we'd recommend you consider offerings from Sony, Fujifilm, Panasonic and Olympus instead, all of whom are fully invested in compact system cameras.
Having said that, the EOS M3 is still a good camera, and if you already have a number of EOS lenses, it's a logical choice if you want to reduced the size of the overall system. With the addition of a much faster AF system, control and exposure compensation dials, bigger handgrip and a tilting LCD screen, more experienced photographers will find much to like. It really does need an integrated viewfinder, though - the days of buying an expensive EVF that takes up the flash hotshoe are long gone when all of the EOS M3's principal rivals have one built-in, in a similar body size and at the same price-point. In terms of image quality, the EOS M3 happily fits the bill, with the new 24.2 megapixel sensor delivering very pleasing images throughout the ISO range.
At £599.99 / €799.99, the EOS M3 is much cheaper than the original EOS M was when it first launched 3 years ago, but then the EOS M3's rivals have also dropped in price too. So although Canon have made the new EOS M3 much more competitive and better suited to enthusiasts, we feel that its appeal is still limited to EOS shooters with a bag of EF lenses looking for a smaller second body. Canon haven't caught up with the mirrorless competition, either in terms of the EOS M3 as a standalone camera, or the EOS M system as a whole...
Ratings (out of 5)
Design
4
Features
4
Ease-of-use
3.5
Image quality
4
Value for money
3.5