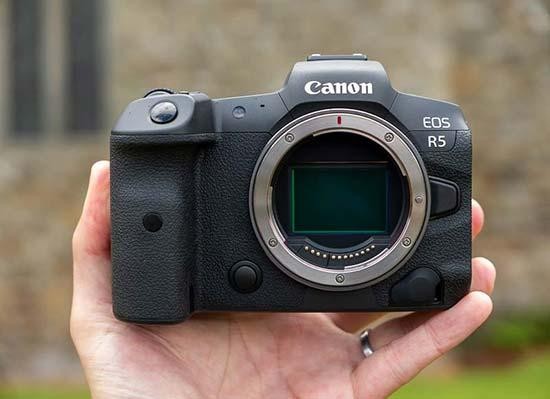 Conclusion
The new EOS R5 is the most full-featured Canon camera to date, with its combination of a 45 megapixel sensor and 8K video recording along with cutting-edge mirrorless technology resulting in one of the most powerful cameras on the market.
Whereas the much more affordable Canon R6 is the eminently sensible choice, the EOS R5 is the souped-up show-off that ups the ante in as many ways as possible.
There are some notable restrictions, though, most notably to that headline-grabbing 8K video mode, which suffers from some severe overheating issues. If you only want to capture a few short 8K clips now and again, then you're fine, but multiple clips in a row or 20 minutes of constant footage will render the camera almost completely inoperable until it's able to cool down sufficiently. Even recording 4K at the higher frame rates leads to overheating issues.
The EOS R5 and R6 actually share a lot of handling similarities, but the R5 crucially deviates by utlising a top-panel LCD and Mode button combo in place of the more traditional shooting mode dial found on top of the R6. We actually prefer the latter, as it's much quicker to change shooting modes, although if you like an extra LCD screen on top of your camera then the R5 is the one to go for.
Otherwise, the EOS R5 equally gets a lot of things right in terms of its user interface, mixing together the best of its DSLR and mirrorless user interfaces into one mostly coherent whole. Sporting no less than three control dials and wheels, a joystick and touch-screen LCD, not to mention the control ring found on RF lenses, it's clear that the Canon R6 is a very customisable camera indeed.
The EOS R5's feature-set is likewise well thought out, with the new AF, IBIS and continuous shooting systems in particular being worthy of praise. They collectively move the R5 beyond what 5-series DSLRs and previous mirrorless cameras have been able to both offer and achieve, although it's important to note that the R6 model shares exactly the same technologies.
Overall, the new Canon EOS R5 is the best all-round mirrorless camera for photographers, but misses the mark on the movie side for anyone but casual videographers thanks to the headline-grabbing overheating problems.
Ratings (out of 5)
Design
4.5
Features
5
Ease-of-use
4.5
Image quality
5
Value for money
4