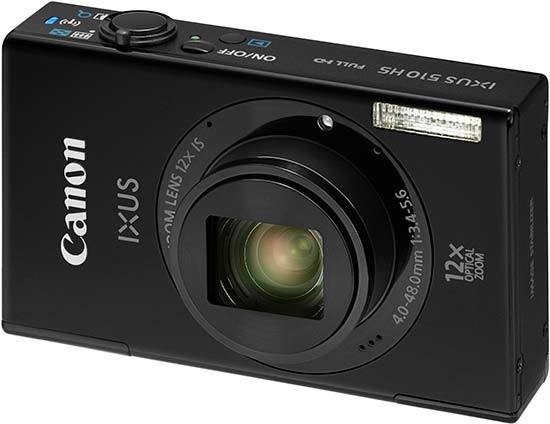 Conclusion
The IXUS brand never fails the consumer in terms of looks, build quality and image quality. The IXUS range are the cameras that are meant to look good. They may offer relatively little in terms of new technology, so you're paying for the reliability of the name more than anything else.

We're a little perturbed by the backwards step in terms of screen size. It's essentially a 2.7 inch screen and it's noticeable, especially as we had a 3 inch screen camera with us at the same time. The Canon IXUS 510 HS' touch-screen could be more responsive, ideally. It needs firm taps which isn't good for fine detail close ups using that 1cm macro feature.

We're pleased with the Canon IXUS 510 HS' image quality and focusing. Colours are saturated without being garish and realistic in appearance. Exposure needs some addressing with the burn-out in the highlights. The camera doesn't seem to have a very high dynamic range, which is surprising to say the least.

We love the feel of the Canon IXUS 510 HS which is down to the superior build quality. It's obvious quality materials have gone into the construction and it compliments the design perfectly. From the metal tripod bush, to the separate compartments for camera and MicroSD card, the only area we take issue with (apart from the previously mentioned touch-screen) is the HDMI port cover. It's a flexible plastic covering that simply snaps into place and isn't going to protect what is an important part of the camera. Still, it's an upgrade from the rubber doors usually found covering the HDMI port on other cameras.

IXUS have always been a premium brand which is why we're not surprised at the Canon IXUS 510 HS' £330 price tag. For that price you don't get a lot of camera, but you do get a name that's been around for around 16 years. The first IXUS was released when APS film was launched in the mid-90's. You do get a premium build quality, top notch materials and a cutting design that you'll be proud to use on holiday or on nights out. The 12x optical zoom is novel in such a small camera thanks to the collapsing lens system. It's a lot of money for what you get though.

The Canon IXUS 510 HS is a camera that will look good in the hands of someone who desires appearance over performance. It's a camera that will attract admiring glances so someone who covets attention will be perfectly suited to the IXUS 510 HS. If you want a small camera that can take the picture of a fly sat on your safari jeep before switching to a distant elephant on the Serengeti plains without the distraction of having to walk anywhere, then this camera is perfect for you.
Ratings (out of 5)
Design
4.5
Features
4
Ease-of-use
4.5
Image quality
4
Value for money
3