Canon PowerShot A1300 Review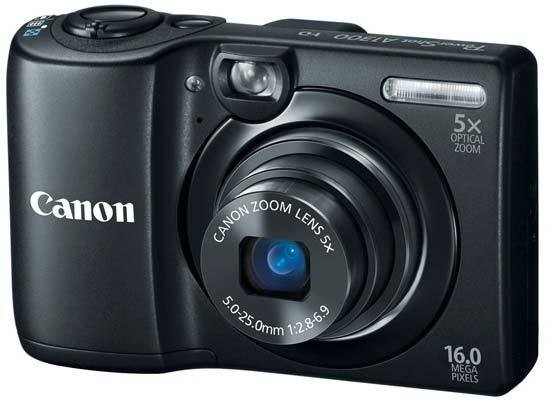 Conclusion
The sole design of the Canon PowerShot A1300 is that it's a very easy camera to use. From the large buttons to the point and shoot simplicity. In fact, add the optical viewfinder and it would be easy to believe that this is a camera designed for the older generation. This could effectively be Canon's final digital nail in the film coffin. If that's the case and they're trying to emulate a film camera to make the passover as easy as possible, then they've nailed it - for want of a better phrase. If we're wrong, then the A1300 is a simple point and shooter for people with big hands and a badly made optical viewfinder.

We're impressed by other areas of the Canon PowerShot A1300 though. For example, the tripod bush is made of metal which is normally found on more expensive cameras. The lens is firm and doesn't wobble too much with physical manipulation. The entire design and build seems to be done to a higher standard than we'd expect at this price point. There are areas that show its position in the market such as the AA battery compatibility, lack of a lock on the battery door which also wobbles and moves far too much. Finally, the flimsy plastic cover for the USB port.

Image quality is great as long as the Canon PowerShot A1300 is kept to a low ISO setting. Either by using in bright light or with flash. But that's typical of a camera of this type: digital compact cameras. The sensors are so small, they're not as responsive to light as the larger cameras. They can't be. That's why the noise test is so important, so you know where the tolerance levels end. Aside from that, the colours are bright and the metering seems to work well. Focusing could be faster, and it is on more expensive cameras.

If you're a novice to photography, you don't want to mess around with all the controls or you find the buttons on other manufacturer's cameras too small, then the Canon PowerShot A1300 could be the camera for you.
Ratings (out of 5)
Design
3.5
Features
3.5
Ease-of-use
4.5
Image quality
4
Value for money
3.5