Canon PowerShot G7 X Mark II Review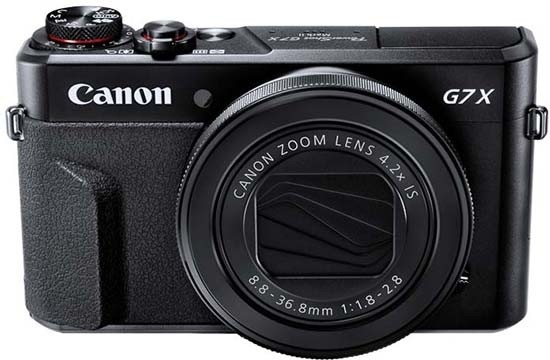 Conclusion
Although owners of the original Canon PowerShot G7 X won't be too excited by the improvements on offer, the new Mark II does represent a step forward for Canon's premium pocket compact camera, particularly in its operational speed. Continuous shooting rates, auto-focusing speed and general all-round performance have been boosted by the impressive Digic 7 processor, while image quality is subsequently slightly better too.
A new handgrip, an LCD screen that can be tilted down as well as up, improved image stabilisation and longer battery life are also desirable features that mean the Canon PowerShot G7 X Mark II can compete with the market-leading Sony Cyber-shot RX100 Mk IV. The lack of a viewfinder (or any way of fitting an external one) on the G7 X Mark II remains the biggest single reason to choose the Sony model for the keen photographer, although the Canon camera has touchscreen capabilities and a longer zoom, things that Sony have so far resisted adding.
In summary, the Canon PowerShot G7 X Mark II does just enough to keep up with the main competition, although the continued lack of any kind of viewfinder, optical or electronic, gives the Sony Cyber-shot RX100 Mk IV the edge. If you don't value that feature, though, then this new camera remains a serious rival to Sony's offering.
Ratings (out of 5)
Design
5
Features
5
Ease-of-use
4.5
Image quality
4.5
Value for money
4