Canon PowerShot S100 Review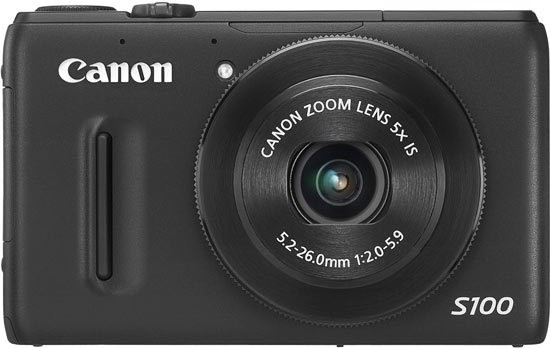 Conclusion
The Canon PowerShot S100 may look a lot like its popular predecessor, but a brand new sensor, processor and lens combine to produce a more versatile, faster, better specified and more capable pocket camera that makes an ideal everyday shooter for DSLR and CSC owners. Only a significant price increase, lack of control over the flash and poor battery life prevents us from giving the S100 our coveted Essential award.

The S100 addresses virtually all of the issues that detracted from its predecessor - most notably the poor video mode and lack of a hand-grip - whilst further improving the handling, array of features and image quality. There's more than enough on offer to tempt even current S95 owners to upgrade, and it all adds up to make the S100 an even more attractive proposition as a serious compact for serious users.

Image quality is excellent, with a perfectly usable ISO range of 80-1600 and fast f/2.0 maximum aperture, albeit only at the wide-angle lens setting, making the S100 very well-suited to low-light, hand-held photography. It's also possible to capture the blurred backgrounds and sharp subject that most compacts struggle to achieve, while the 5x zoom offers a longer reach than the S95, albeit with a somewhat inevitable increase in the maximum aperture to a rather slow f/5.9 at 120mm. Full 1080p video with continuous auto-focusing, stereo sound and full use of the zoom is the icing on the imaging cake.

We suspect that all of the new hardware, particularly the GPS unit, has pushed up the price to an eye-watering £439.00 / €509.00 / $429.99, which is a lot of money in anyone's currency. While some will question such a price-tag for what is after all a mere compact camera, for many the S100 will make perfect sense both economically and logically - it's still the smallest camera on the market to offer such a wide array of DSLR-like features and excellent image quality to match, topped off by a refined user interface that is a pleasure to use. Price aside, the Canon PowerShot S100 is a worthy winner of our Highly Recommended award.
Ratings (out of 5)
Design
5
Features
5
Ease-of-use
4.5
Image quality
4.5
Value for money
4