Canon PowerShot SX170 IS Review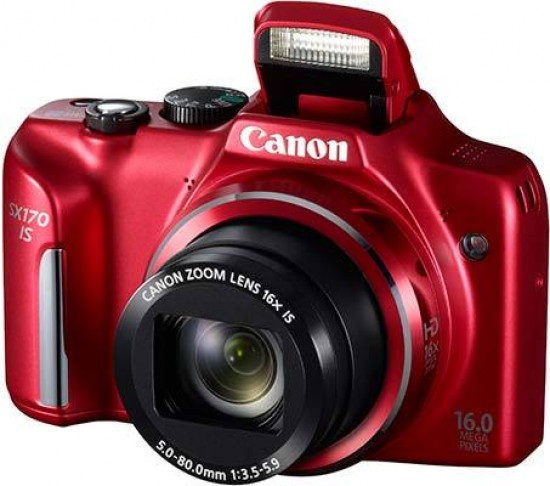 Conclusion
The new inclusion of rechargeable lithium ion battery rather than bog standard AAs aside, the 16 megapixel Canon PowerShot SX170 IS doesn't appear massively altered from its SX160 IS forebear. So if you like your pocket travel zooms to look a little bit more traditional, and aren't bothered about flashier 'extras' such as built-in GPS or Wi-Fi, then the snapshot-quality SX170 IS may suit anyone who doesn't want to spend a king's ransom to drag faraway subjects that much closer.
Be advised though that whilst the Canon PowerShot SX170 IS may look like a miniaturized DSLR the resultant image quality of this compact doesn't even come close. Fine though it may be for everyday snapping, if you want shots that stand further apart from what a decent smartphone can produce, then spending a little extra for a camera with a better quality sensor and a few more bells and whistles is recommended.
That said, the Canon PowerShot SX170 IS' build and performance is acceptable given its asking price, so those who have little to spend will find equally little to complain about. Though picture quality is a little so-so for our tastes, at least the camera looks good and feels good in the palm, which at this currently contracting budget end of the market actually counts for quite a lot.
Ratings (out of 5)
Design
3.5
Features
4
Ease-of-use
4
Image quality
3.5
Value for money
4