Canon PowerShot SX420 IS Review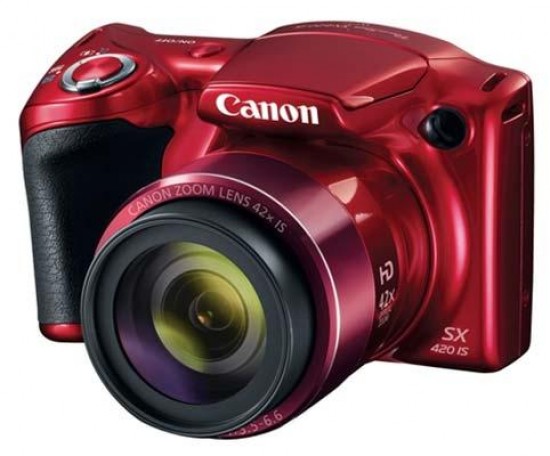 Conclusion
Hands-up - we missed the Canon PowerShot SX420 IS when it was originally launched a few years ago, but decided to give it a whirl in 2020 just to see if a big super-zoom bridge camera can still cut it. The short answer is just about, but only if you really need such a huge zoom range - otherwise, most modern smartphones will outperform it in terms of usability, features and sometimes even image quality.
A 42x optical zoom lens is still something that no smartphone can match - the much-vaunted 100x zoom on the recent Samsung Galaxy S20 is a low-res digital affair, with that smartphone only offering a true 10x optical zoom. Plus the Canon super-zoom has a proper mechanical optical image stabilisation system to ensure that all those super-close-ups are actually sharp and legible.
Otherwise, there's little reason to also carry the Canon PowerShot SX420 as well as your smartphone. Both devices use a tiny 1/2.3-inch sensor, and with the SX420 topping out at ISO 1600, it's no better or even worse than modern smartphones in more challenging low-light situations. It also suffers from not having a touch-screen in an era when almost every device does.
On the plus side, the Canon SX420 isn't as big as its 42x zoom would first suggest, and it's just as easy to use as the virtually identical SX430 IS model that we've previously reviewed.
In summary, very little has changed at the bottom-end of the compact camera market in terms of what the traditional camera manufacturers are offering, which in turn makes the Canon PowerShot SX420 IS still just about worth recommending if a big zoom lens is at the top of your camera wish-list.
Ratings (out of 5)
Design
3
Features
3
Ease-of-use
4
Image quality
3
Value for money
3