Canon PowerShot SX530 HS Review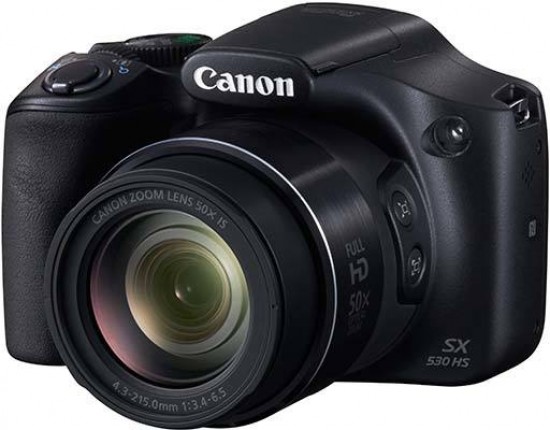 Conclusion
The Canon PowerShot SX530 HS is by no means a revolutionary camera, but what it does, it does well.
A camera like this will generally always represent a compromise. While you have a 50x optical zoom range, the maximum aperture at the wide end is only f/3.5.
It's good to have manual control, but it's a shame there's not a bit more of it - such as the ability to change autofocus point. It would also be nice to shoot in raw format, but it's perhaps not surprising that this feature is missing when you consider the price point.
You could argue that for not much more you could pick up an entry-level DSLR and kit lens - while that's true, you also won't have the huge zoom range, so again it's about compromise.
Image quality from the Canon PowerShot SX530 HS is generally pretty good, especially if you're shooting in good light - which you may be doing for the majority of occasions if it's to be your holiday or travel camera.
There are also a few quirky aspects of the camera, such as Creative Shot and Hybrid Auto. It would be nice if you could have more control over both of these aspects, but they're still a fun feature regardless.
Canon hasn't particularly pushed the boundaries with this camera, and it doesn't represent too much of an upgrade from the 42x optical zoom SX520, but if you're in the market for a relatively basic bridge camera, it's certainly one to look at. If you require one which gives you more features - such as a viewfinder, raw format shooting and so on, then there are others on the market for you, such as the Canon PowerShot SX60 HS.
If zoom is your main concern, 50x is quite a lot, but again it's by no means outstanding in the current market. Both Nikon and Panasonic offer cameras at a similar price point (or cheaper) with a 60x optical zoom, which is also something worth considering.
Ratings (out of 5)
Design
3.5
Features
3.5
Ease-of-use
4
Image quality
3.5
Value for money
4