Casio EX-G1 Review
February 17, 2010
|
Gavin Stoker
|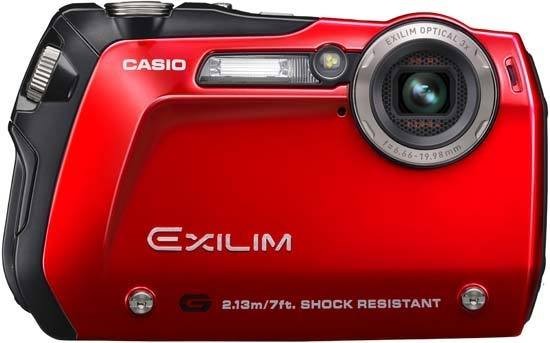 Conclusion
Casio's Exilim camera range, like its digital watches, has always valued style as highly as actual substance. And here, with the EX-G1, the manufacturer is in danger of leaning too heavily toward the former at the latter's expense.

Its near indestructible qualities means that it does battle with the similarly priced and specified likes of Canon's PowerShot D10, Panasonic's FT series Lumix, Olympus Mju Tough range - all of which deliver a more reliable image performance - not to mention cheaper but still stylish water-resistant alternatives from Pentax in the WS80 and Fuji in the Z33WP if splashing about in the pool is more your thing.

Ultimately where the EX-G1 is a letdown is as regards the wildly variable quality of its images - it's too inconsistent a performer to rate highly. Photos at times looking like 'grabs' from camcorder footage with a very obvious digital look and feel. It feels like we've come much further than that now, and as a result the performance here seems like a throwback to an age when people were tediously posing the question 'do you think digital photography will be the death of film?'

On a more positive note the Casio EX-G1 has a very cool design and control layout and is fun to use - it's just a real shame that the sense of frustration when you feel when downloading the resultant images to your desktop means that the lion's share of its pluses are quickly forgotten.
Ratings (out of 5)
Design
4
Features
4
Ease-of-use
4
Image quality
2
Value for money
3