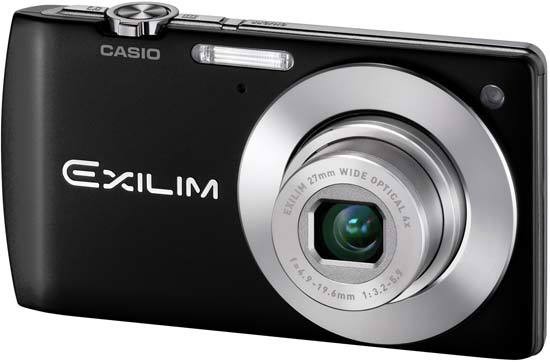 Conclusion
The Casio EX-S200 is virtually identical to the Z800 model that we reviewed last week, delivering a versatile wide-angle lens, large LCD screen and HD movie recording in a super-slim chassis. Unfortunately the same below-par image quality and over-simplified user interface detract from the S200's overall appeal, and ultimately we'd pick the slightly fatter but actually more compact and crucially cheaper Z800.

The S200's 4x, 27-108mm lens is versatile enough, covering everything from wide-angle landscapes to head and shoulder portraits, and mechanical stabilisation helps to ensure that most of your shots will be sharp. We have reviewed other comparably sized compacts with bigger zoom ranges though, so it's worth looking around if you need a longer focal length. The 2.7 inch LCD screen is adequate enough for a 2011 camera, while the HD movie mode has been improved on previous Casio compacts with the ability to use the zoom lens during recording and a handy one-touch record button.

Ease-of-use is fine for beginners, with the S200 doing virtually all of the heavy lifting if so required, but the need to almost constantly dip into the rather convoluted dual menu system slows things down for more experienced users looking for greater control. It takes no less than 8 button presses, for example, just to change the ISO speed, something that absolute beginners may never actually do, but which the rest of us will find frustrating.

Image quality is also only satisfactory, with noise and loss of detail at relatively slow ISO speeds, a limited maximum shutter speed of 4 seconds, and a disappointing 8cm macro mode. This isn't the camera to buy if you're looking for the best ever image quality, especially when used in low-light conditions, but the EX-S200 does produce well-exposed and accurate photos that will please the majority of its target audience.

Which leaves us with a well-built, very slim and compact but ultimately unremarkable camera that is a little over-priced compared to the Z800 - you have to pay a premium just to get the slimmer body. The Casio EX-S200 is still a simple and effective point and shoot for all the family, but we'd save the cash and opt for the cheaper Z800 instead.
Ratings (out of 5)
Design
4
Features
3.5
Ease-of-use
3.5
Image quality
3.5
Value for money
4