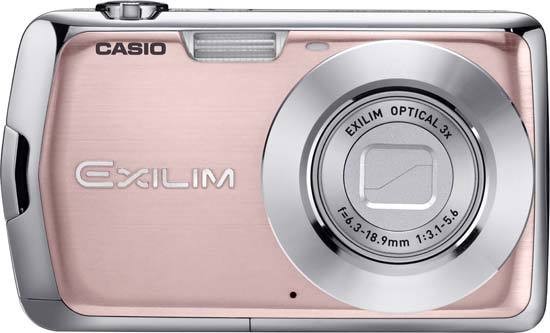 Conclusion
The Casio EX-Z1 offers a tempting mix of style, ease-of-use and value for money. The slim and light Z1 is easy on the eye, even in our rather garish pink review sample, and more importantly its very well-suited to its beginner target market. The user interface and handling are more or less spot on, and there's even a completely point and shoot Easy mode for the technophobes in your family. Officially priced at £150 in the UK, shopping around on the web brings the price much closer to just £100, a real bargain for such a well-made and designed 10 megapixel camera.

As it's a budget model, the feature list is rather short on headline-grabbers, so the EX-Z1 isn't going to impress with the latest must-have gizmo. Image quality is also satisfactory rather than outstanding, with noise and loss of detail at relatively slow ISO speeds, significant barrel distortion at the wider-angle focal lengths, and a disappointing macro mode. This isn't the camera to buy if you're looking for the best ever image quality, but it does produce well-exposed and accurate photos that will please its target audience.

So in summary, the Casio EX-Z1 is one of the better budget digicams on the market, hitting the right balance between style and substance. It might not be the most exciting cameras around, but it is a very well-balanced, easy to use model for all the family.
Ratings (out of 5)
Design
4
Features
3
Ease-of-use
4.5
Image quality
3.5
Value for money
4.5