Fujifilm FinePix F200EXR Review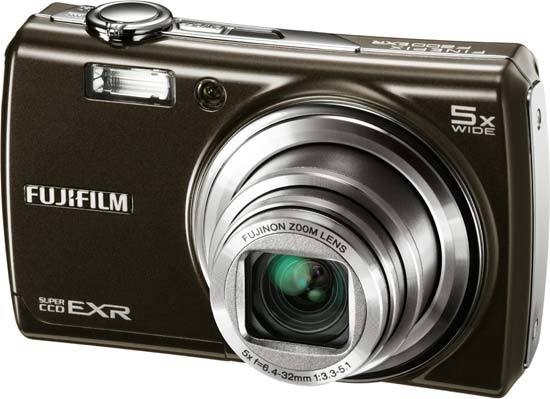 Conclusion
In a world of look-a-like digital cameras with ever-increasing megapixel counts, the Fujifilm FinePix F200EXR is a veritable breath of fresh air. If you're even remotely interested in getting the best-quality photos straight out of the camera, then the F200EXR is for you.

The new EXR mode is as effective in practice as it is revolutionary in principle. The D-Range Priority (DR) mode in particular is literally a real eye-opener, recording much greater dynamic range and preserving more detail in the shadows and highlights than either the F200EXR's own high-resolution mode, or any other compact camera that we've ever reviewed. EXR - High ISO & Low Noise Mode is admittedly less successful, producing slightly less noisy images at each equivalent setting than Resolution Priority mode, but this is tempered somewhat by the latter mode's excellent results from ISO 100-800, a much more versatile and usable range than most compacts offer. In essence the Fujifilm FinePix F200EXR takes both high-resolution photos with relatively little noise at the ISO speeds that you'll use most often, plus the added bonus of smaller 6 megapixel images with dynamic range to die for. Even if you can't decide between the different modes, the camera does a great job of picking the right one for almost every situation that you'll encounter.

The Fujifilm Finepix F200EXR is heavily based on the previous F100fd model, offering the same body, versatile 28-140mm 5x zoom lens and a very similar control layout. Thankfully Fujifilm have reinstated a key feature that made the F-series cameras so appealing to serious photographers, namely the A / M creative shooting modes that give you more control over what the camera is doing. This is a very welcome step, although the lack of a shutter-priority mode and only offering two possible aperture settings does leave a slightly bitter taste in the mouth. The long-standing absence of a histogram in either shooting or playback mode and any bracketing options also grates, and many would-be-buyers will be instantly put off by the lack of a RAW mode. The potential combination of EXR and RAW is certainly mouth-watering, and one that we would love to see in a future Fujifilm camera.

For now, though, the Fujifilm FinePix F200EXR produces fantastic out-of-the-camera JPEG images with low noise and amazing dynamic range. Sure, the pay-off is physically smaller images in some instances, but if you want to literally see the finer details in all areas of your photos, that's a price well worth paying in our book.
Ratings (out of 5)
Design
4
Features
4.5
Ease-of-use
4.5
Image quality
5
Value for money
4