Fujifilm FinePix F770EXR Review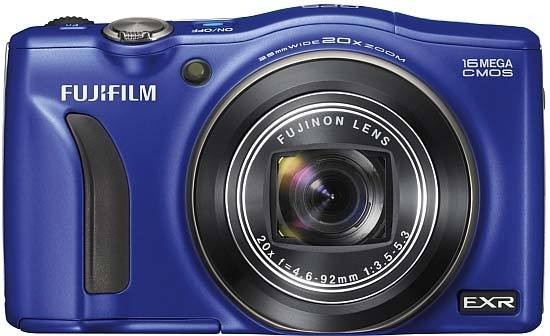 Conclusion
The new Fujifilm FinePix F770EXR offers extra features and a more refined design than its predecessor, but image quality has unfortunately taken a clear step backwards, which means that Fujifilm's travel-zoom camera still lags behind the main compeitition.

The F770EXR has a new 16 megapixel EXR sensor, which still offers the same ISO range up to 12,800, fast continuous shooting speeds and full 1080p HD movies as its predecessor, but which Fujifilm claims to produce 30% less noise at ISO 3200. We actually found that the new sensor suffered from noise even at the base ISO setting of 100, showing further artifacts and loss of fine detail at the still slow speeds of ISO 200 and ISO 400, with higher settings becoming progressively noisy - not exactly what we were promised.

Other new features fare somewhat better. The tweaked interface principally benefits from the useful customisable Function button and the larger and more tactile hand-grip, while start-up and shot-to-shot times are also welcome improvements. We also liked the expanded GPS options and the new LCD screen which proved usable even in bright sunlight (not that we have too much of that in England at the moment). Shooting in the raw format is still something of a chore, though, with the camera only capable of taking 2 pictures before locking up completely to process them, making that it wise to use JPEGs most of the time.

So while the FinePix F770EXR advances Fujifilm's travel-zoom vision in some ways, in others, most notably image quality and price, it represents a step backwards. We can still recommend the F770EXR with those caveats, thanks to its excellent design and feature-set, but there undoubtedly are better all-round rivals on the market.
Ratings (out of 5)
Design
4.5
Features
5
Ease-of-use
4
Image quality
3
Value for money
4