Fujifilm FinePix JZ500 Review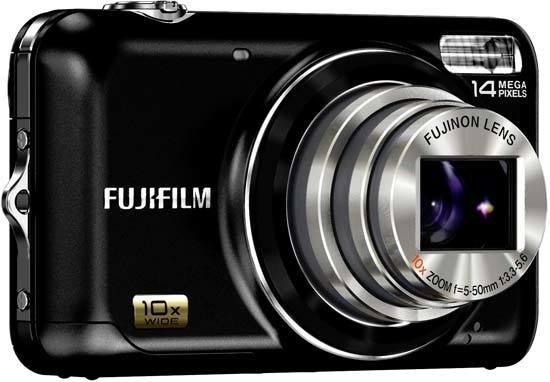 Conclusion
It may not have the most features or best image quality, but the new Fujifilm JZ500 is still a compelling travel-zoom camera, particularly for point-and-shoot beginners.

Image quality isn't the JZ500's strongest suit, with visible noise at ISO 400 which becomes progressively worse at the faster settings, a little too much unwanted purple-fringing in high-contrast situations, rather obvious barrel distortion and visible softness towards the edges at wide-angle settings, and a restrictive maximum shutter speed of 4 seconds. Similarly the feature list isn't as long as most rivals - 720p movies bring the JZ500 up to speed for 2010, with the ability to use the 10x zoom lens during recording very welcome, but there are few other bells and whistles that make this camera really shine.

What the JZ500 does major in, though, are a beginner-friendly approach and that ever-crucial component, price. Fujifilm have included a veritable treasure trove of hand-holding technologies, from the SR Auto mode that picks the right scene mode for you, reliable Tracking Auto Focus which ensures that your subject will be sharp regardless of whether its moving or not, to the clever Face Recognition technology that places the emphasis firmly on your friends and family. And if your close ones are canine or feline in nature, then the JZ500 can prioritise the furry members of your family too.

Finally, as with most of Fujifilm's 2010 compact range, the JZ500 is certainly competitively priced - £179.99 / $249.95 full retail for a 14 megapixel camera with a 10x zoom is great value, even if you ignore the clever technologies inside. So if you don't mind the slightly no-frills approach and merely average image quality, the new Fujifilm JZ500 represents a cheap and very cheerful way into the point-and-shoot travel-zoom camera market.
Ratings (out of 5)
Design
4
Features
3.5
Ease-of-use
4
Image quality
3.5
Value for money
4.5