Fujifilm FinePix S3200 Review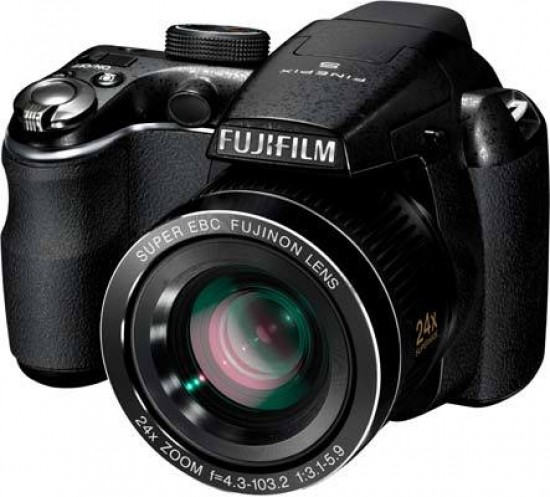 Conclusion
The Fujifilm FinePix S3200 is a really nice camera to work with. It has its problems in all areas and that's kind of what lets it down. If we were looking at a camera that was excellent in most areas but had a small issue in one then it could be forgiven. The S3200 is good in all areas but lacks in places that it really shouldn't.

For example, the S3200's features are good enough for an entry level photographer to use and there's the manual modes for more advanced users, but it would be good to see some more creative effects for new users to play with and see what different genres of photography look like. The build quality is good but is let down by the quality of the EVF. Sure, they're all usually below par from most manufacturers but is it ok to make excuses? Finally, image quality is good when looked at on a computer at normal viewing size but it's by no means excellent. Noise comes in at low stages and noise reduction works so hard it smudges the colours about making them look like they've been painted on.

If you're a keen photographer looking to trade in your DSLR and lenses for something more compact or you want a DSLR style camera for when a load of kit is too much, you may want to think about getting a higher spec Fujifilm model. If you're just entering the market or you know a little about photography and want more, thhe Fujifilm FinePix S3200 will be better suited to you. The manual controls allow freedom to learn about apertures and shutter speed relations while the auto features will help if it all gets too much.

That being said, we got on well with the Fujifilm FinePix S3200. Switch on time is fast but could be faster without the Fujifilm screen at the start. Focusing is pretty fast and the metering is accurate. It's a digital compact camera sensor, so the dynamic range is limited but we didn't get any burn out in highlights. If you're in the market for this type of camera, they're available for around £150 which is a pretty decent price for the amount of zoom and manual controls.
Ratings (out of 5)
Design
3.5
Features
3
Ease-of-use
4
Image quality
3
Value for money
4