Fujifilm FinePix XP120 Review
May 30, 2017
|
Amy Davies
|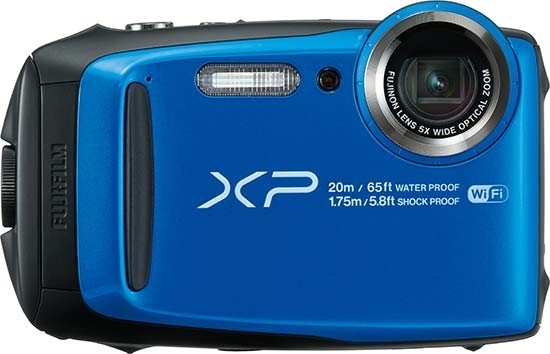 Conclusion
The Fujifilm FinePix XP120 is a good choice for holidaying photographers who are looking for something small, light and convenient to throw in a bag for a family holiday. 
Being tough means that not only is it suitable for adventure type holidays, but it's also useful for standard beach holidays as you don't have to worry about getting it wet, or sand getting into any of the parts. 
Image quality is good when shooting in bright light - something you're likely to be doing when using it as a holiday camera. Having a range of different shooting conditions means you can take some control over it, but it's best suited to those who are happy to use it in fully automatic. 
Having a 5x optical zoom gives you enough flexibility for most holiday type subjects, but you'll find the best image quality at the wide angle end of the lens. Focusing for static subjects is good, but don't expect to use the XP120 to capture super fast moving objects. 
Using the Fujifilm FinePix XP120 is easy, although the buttons are a touch on the small side. They're just about prominent enough to be easy to use with gloves or underwater, though. The screen doesn't tilt or articulate, nor is it touch sensitive, but that's not such an issue for a camera of this kind. 
There are better underwater / tough cameras currently on the market, for example, the Olympus Tough TG-5 offers a wider maximum aperture, includes raw format shooting and can shoot in 4K. However, it's also considerably more expensive than the Fujifilm FinePix XP120. If you're looking for something which offers good value for money and will really only be used for family beach holidays, you should find this camera will satisfy almost all of your needs. 
Ratings (out of 5)
Design
4
Features
3.5
Ease-of-use
4
Image quality
4
Value for money
4.5