Fujifilm FinePix XP130 Review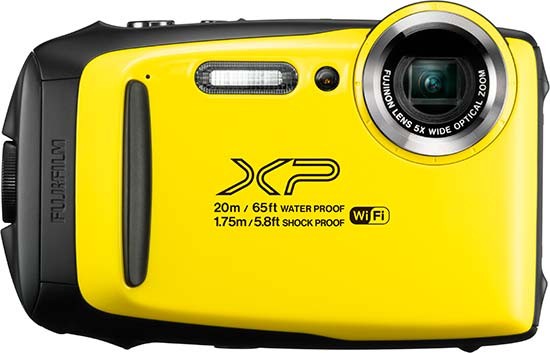 Conclusion
The Fujifilm FinePix XP130 is a minor upgrade of last year's XP120 camera, adding four mild improvements to keep things fresh for 2018. Fujifilm have apparently sold 5 million XP cameras since the first model was released, so they've clearly decided to stick with the tried and tested formula of previous editions to keep those impressive sales figures going.
Consequently, the new XP130 may feel a little jaded from a camera reviewer's point of view, but it's still a great choice for holidaying photographers who are looking for something small, light and convenient to throw in a bag for a family holiday. Being tough means that not only is it suitable for adventure type holidays, but it's also useful for standard beach holidays as you don't have to worry about getting it wet, or sand getting into any of the parts. 
Image quality is good when shooting in bright light - something you're likely to be doing when using it as a holiday camera. Having a range of different shooting conditions means you can take some control over it, but it's best suited to those who are happy to use it in fully automatic. 
Having a 5x optical zoom gives you enough flexibility for most holiday type subjects, but you'll find the best image quality at the wide angle end of the lens. Focusing for static subjects is good and the addition of eye-focus for family portraits makes it even more reliable, but don't expect to use the XP130 to capture super fast moving objects. 
Using the Fujifilm FinePix XP130 is easy, although the buttons are a touch on the small side. They're just about prominent enough to be easy to use with gloves or underwater, though. The screen doesn't tilt or articulate, nor is it touch sensitive, but that's not such an issue for a camera of this kind.
Overall, the Fujifilm FinePix XP130 will almost certainly continue the success of the XP-series despite the very small number of improvements on offer, thanks to its decent image quality, rugged build quality and affordability.
Ratings (out of 5)
Design
4
Features
4
Ease-of-use
4
Image quality
4
Value for money
4