Fujifilm Instax Mini 11 Review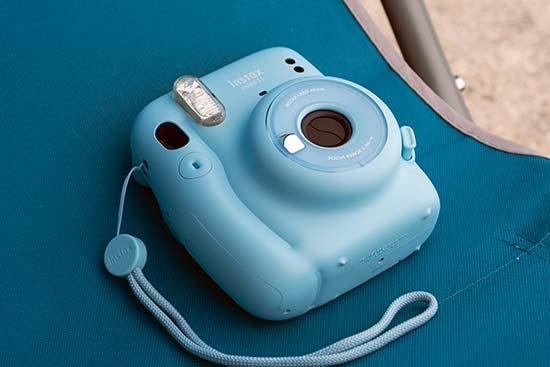 Conclusion
Of course our rating reflects where the Fujfilm Instax Mini 11 is positioned, as a budget-level instant film camera. When considered in this way, you'll struggle to find a better alternative.
At £69 and using a comparatively low cost/ high quality paper, which is about the easiest instant paper to find in the shops, the Instax Mini 11 offers very good value.
It's a no brainer to go for the Mini 11 over the Mini 9. There's not too much different going on styling wise, but it's in the prints that are churned out that the improvement is enjoyed.
Auto exposure and indeed wider exposure brightness parameters means more shots across a range of scenarios come out right.
Ultimately, the exposure range is still not fully there in bright light - we'd like an even faster shutter speed - but in low light things are much better. It's those slower shutter speeds that enable more detail to come through outside of the flash range.
A slightly closer minimum focus distance and easy to use built-in selfie mode improve close up shots too.
Where the Fujfilm Instax Mini 11 truly shines is the look and feel of its prints. Provided the picture has an accurate brightness level, the colours in prints are divine.
It's simple really - if a camera doesn't work the way that you hoped it would (or if it's running cost is prohibitive), you won't use it and the dust soon gathers. If we owned a Fujifilm Instax Mini 11, we would want to carry it around. That's about the best complement to extend to an instant film camera.
If you are on the lookout for a budget-friendly instant film camera and like the style of the Fujfilm Instax Mini 11, look no further.
Ratings (out of 5)
Design
3.5
Features
3.5
Ease-of-use
4
Image quality
3.5
Value for money
4.5