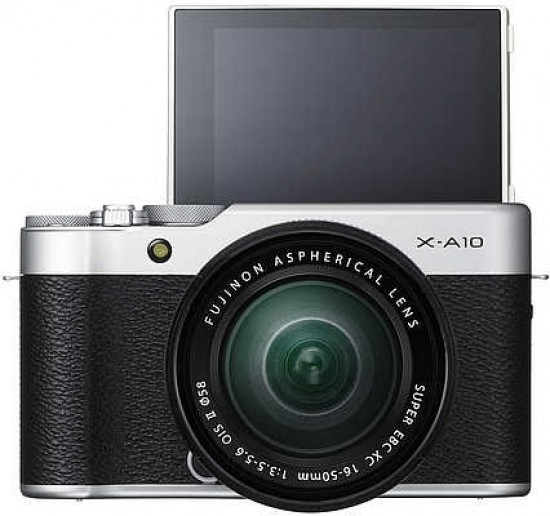 Conclusion
The Fujifilm X-A10 is a good option for those who are interested in the Fuji ecosystem but are either beginners, or don't have the budget for some of the more higher-end X-series cameras. 
Although a more basic offering, it's got enough advanced features to make it a good camera to learn with. This includes a range of manual and semi-automatic modes, as well as the ability to shoot in raw format. That said, there's also enough features missing to frustrate the more advanced user - such as the lack of a viewfinder. 
It's also a shame that the screen isn't touch-sensitive, to allow you to quickly change the autofocus point. While it's great that you can tilt it for selfies, changing the AF point is a little more laborious than we'd like. 
Image quality is great, with the large APS-C sized sensor doing a good job of producing warm, vibrant and well-detailed lenses. The 16-50mm kit lens is a good lens to get started with, covering a decent range of focal lengths. You may find you want to upgrade to a better lens at some point, with a good range of options available for the Fuji X mount now. 
Inbuilt Wi-Fi is a pretty standard feature, but it is implemented well here, with an easy-to-use companion app. Full HD video recording is starting to become old hat compared with 4K video recording, but, for someone who just takes the occasional movie, the provision is more than enough. 
The X-A10 is Fuji's cheapest X series camera, currently retailing for around £499 with the 16-50mm kit lens. While that's not super cheap for a compact system camera, it is a good price for a Fujifilm, and gets you in the ecosystem at a reasonable price point. That said, for less than £50 more, you could buy the X-A3, which comes with a higher resolution sensor, a touch-sensitive screen and a hotshoe for adding accessories. 
Overall, the Fujifilm X-A10 is a great little camera for those just starting out, but you can perhaps get more value for money by plumping for the slightly more expensive X-A3, or indeed, something from a different brand altogether. 
Ratings (out of 5)
Design
4
Features
4
Ease-of-use
4
Image quality
4
Value for money
3.5