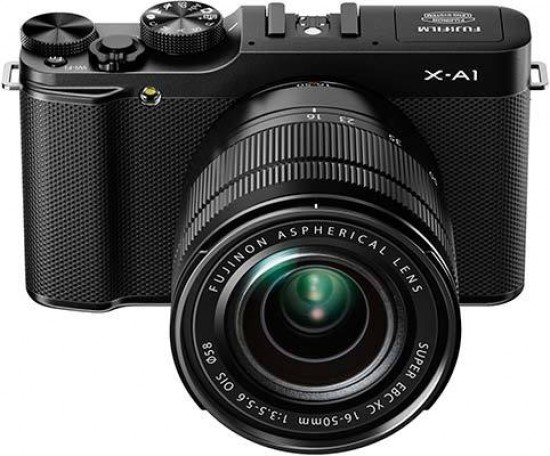 Conclusion
The new Fujifilm X-A1 is essentially the same camera as the X-M1 model that was introduced a few months ago, just with a different image sensor, some new colourways, and a significantly lower price tag. Despite swapping the technologically innovative "X-Trans" CMOS sensor used on the other X-series compact system cameras for a more conventional Bayer color filter array CMOS sensor, the X-A1's image quality does not suffer in any way. So deciding between the two models comes down to looking at our X-A1 and X-M1 sample images to see which you personally prefer, and then deciding if you'd like to save £150 / $100 by opting for the X-A1.
The lower price-tag makes the X-A1 better suited to its target market than the X-M1. We can more easily forgive the lack of any kind of viewfinder, for example, on this cheaper model, as compact camera upgraders will be very used to composing their pictures by holding the X-A1 at arm's length. Given that they're so similar, the X-A1 still retains a few of the X-M1's annoyances that we don't like so much, mainly concerning the wi-fi options, which are limited to transferring images from the camera to a smartphone and back again, and syncing to a PC - there's no remote control options or direct connection to a wi-fi network, as on some rival models.
Just like its more expensive siblings, the X-A1 again delivers excellent image quality, despite the change of sensor technology. Noise is noticeable only by its almost complete absence throughout the ISO range of 100-25,600, while the Dynamic Range function helps to boost contrast and detail. The 16-50mm kit lens is also worthy of mention, as although it has a cheaper build quality, it still offers sharp results throughout the focal range. The X-A1 is certainly right up there with the best APS-C sensor cameras on the market, so if image quality at a very affordable price is paramount, the X-A1 fits the bill. And despite it's even lower price-point, the X-A1 is a very well-made camera, as well as successfully continuing the stylish retro look of the X-series family.
Ultimately, we prefer the X-A1 to the X-M1, as it delivers the same handling, features and performance, and, crucially, very similar image quality at a lower price. This is turn mitigates some of the issues that we had with the X-M1, principally concerning the lack of a viewfinder, so much so that we'd recommend that you save your cash and choose the X-A1 rather than the X-Trans, X-M1 version.
Ratings (out of 5)
Design
4.5
Features
4.5
Ease-of-use
4
Image quality
5
Value for money
5