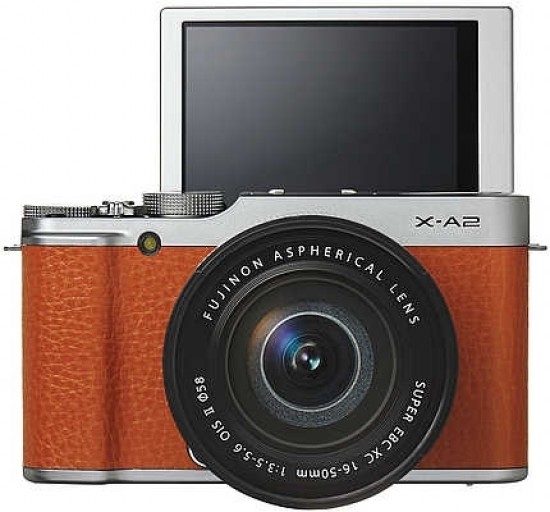 Conclusion
The new Fujifilm X-A2 is a very modest upgrade of the X-A1, but the few improvements that Fujifilm have made are important ones for the camera's main target market of compact-camera and smartphone upgraders looking to take their first step into the world of interchangeable lens cameras. 2015 seems to be the year of the selfie, and the X-A2 certainly joins the party with its clever flip-up screen and automatic eye/face detection. The camera really needs to have a touchscreen, though, something that prospective buyers will expect despite the even lower price-tag.
As it uses the same sensor as the X-A1, the X-A2 again delivers excellent image quality. Noise is noticeable only by its almost complete absence throughout the ISO range of 100-25,600, while the Dynamic Range function helps to boost contrast and detail. The new 16-50mm II kit lens is also worthy of mention, offering sharp results throughout the focal range, 3-stops of built-in optical stabilisation, and featuring a useful close-focus distance of 15cm. The X-A2 is certainly right up there with the best APS-C sensor cameras on the market, so if image quality at a very affordable price is paramount, the X-A2 fits the bill. And despite it's even lower price-point, the X-A2 is another very well-made camera, as well as successfully continuing the stylish retro look of the X-series family.
There are still a few things that we still don't like. We've already mentioned the lack of a touchscreen, and the wi-fi options are limited to transferring images from the camera to a smartphone and back again, and syncing to a PC - there's no remote control options or direct connection to a wi-fi network, as on some rival models. The X-A2 is even cheaper on launch than its predecessor, though, which should help you to overlook the camera's few short-comings.
In summary, although the new X-A2 makes relatively few changes, they are important ones, especially the selfie-friendly LCD screen and the new kit lens. We can highly recommend the Fujifilm X-A2 as a great first step into the exciting world of interchangeable lens cameras...
Ratings (out of 5)
Design
4.5
Features
4.5
Ease-of-use
4.5
Image quality
5
Value for money
5